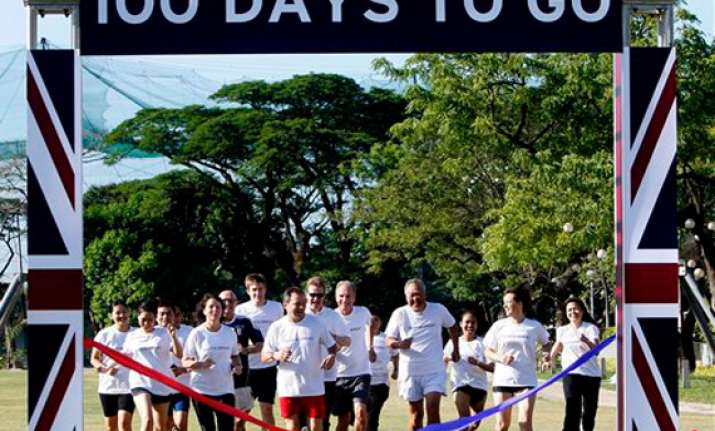 London, Apr 18:
Wednesday 18 April marks the 100-day countdown to the opening ceremony of the Olympic Games in London.
Lord Sebastian Coe, Chairman of the London Organising Committee of the Olympic Games and Paralympic Games (LOCOG), said that organisers "will have to do the best work of our lives" at the international sporting event, which starts on 27 July.
The games are the climax of a seven-year build-up that centred on the regeneration of an industrial area in east London into the Olympic Park.
With the new venues in place and the 14.7 billion dollar (9.3 billion British pound) project within budget, Coe and his organising committee are heading into the final weeks with a lot still to do but without any major crises to overcome.
Commenting on anti-doping strategies for the Games, Coe, a double gold medal winning Olympian, said that LOCOG has "extraordinary partners in those areas."
"It would be a very brave chair of an organising committee to say we're going to go through the Games without our moments in that area. What I will say is that I think we've got the best technology that any Games has got," he added.
More than 10,500 athletes from 204 countries will start moving into the Olympic village two weeks before the opening ceremony, and thousands of media will begin working at the press and broadcast centre.
While the 80-thousand seat main stadium, Velodrome, Aquatics Centre and other Olympic Park venues are built and more or less ready for the Games, temporary venues still need to be prepared.
Security and transportation remain major challenges.
Moving millions of extra passengers around the city on the already-strained public transport system and keeping athletes and spectators safe from any attacks have been priorities from day one.
Coe has warned that security will be tighter at the Olympics than it is at other London sporting events, such as the annual Wimbledon tennis championships.