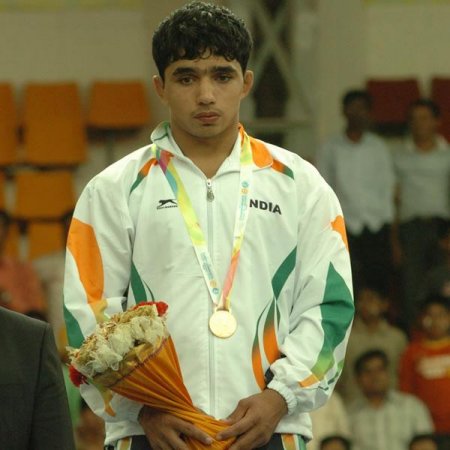 The Wrestling Federation of India (WFI) today replaced Indian wrestler Narsingh Yadav with Praveen Rana in the 74kg category of wrestling for Rio Olympics, two days after the former failed a doping test by the National Anti-Doping Agency (NADA).
Rana had fetched gold medals in Dave Schultz Memorial wrestling tournament in USA in 2014 and 70kg category wrestling tournament in Italy in 2015.
However, even though Rana has been named the replacement, but if Narsingh is found not to be guilty, he can still make a come back.
Narsingh Yadav  failed the crucial dope test ahead of the Rio Olympics on Sunday.
National Anti-Doping Director General Navin Agarwal confirmed that Narsingh's 'B' sample tested positive for a banned substance and he appeared before a NADA disciplinary pane. Sources said that he had returned positive for methandienone -- a banned anabolic steroid.
In a defiant move, Yadav demanded a CBI probe into the doping scandal which has jeopardised his participation in the Olympics, alleging that a conspiracy has been hatched to scuttle his Rio dream.
"There should be a CBI inquiry. The whole episode relating to my selection had gone to court. There was a CID report that my life is under threat. All this makes it clear, I have been framed so that I am stopped from going to Rio," Narsingh said.