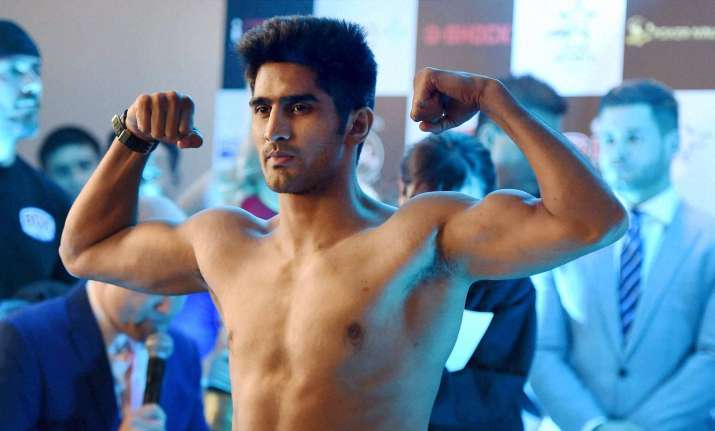 Marking a historic moment in Indian boxing, star boxer Vijender Singh today added yet another high in his ever-soaring professional career as he defeated former World Champion and current Intercontinental Super Middleweight Champion Francis Cheka tonight at the Thyagaraj Stadium ring in New Delhi.
Undefeated in seven professional bouts so far, the 31-year-old Indian took just three rounds to retain his unbeaten streak since turning professional.
Vijender started dominating from the first round after defending the early punches from his opponent to lead 3-1 before landing seven punches to Cheka's three in the second round.
The third round witnessed the Haryana boxer completely dominating the contest as the referees ruled the bout in Vijender's favour by a technical knockout.
(With inputs from IANS)