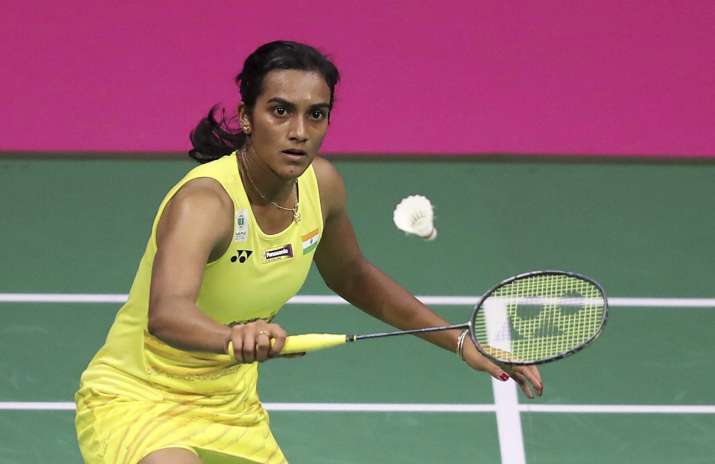 PV Ramana, father of Indian badminton superstar PV Sindhu, said he was disappointed at his daughter's loss in the World Badminton Championships final and added that it was for the first time he saw her crying after the match. The Rio Olympic silver-medallist gave it her all in the breathtaking final of the women's singles event, but she had to eventually settle for the silver at the World Championships.
In a marathon summit showdown that lasted for one hour and 50 minutes, the longest match of the tournament, Sindhu lost 19-21, 22-20, 20-22 to Nozomi Okuhara of Japan.
"I am a bit disappointed about the loss in the finals. But she exhibited a fighting spirit against Okuhara. I am happy that she (Sindhu) fought well till the last point," Ramana told ANI.
"First time I saw Sindhu crying that she has lost."
"It is good that both Okuhara and Sindhu have shown the world their class of badminton. I am happy with the performance of my daughter," he added.
Ramana, who himself is a former volleyball player, further insisted that he was overwhelmed with the love and support that his daughter was getting from the people of India.
He, however, said that for a player a gold is a gold and silver is a silver.
It was the third medal for Sindhu in the World Championships. She had won bronze twice in the 2013 and 2014 editions.
Sindhu also became only the second Indian to reach the finals of World Championships after Saina Nehwal achieved that feat in the last edition of the tournament at Jakarta.