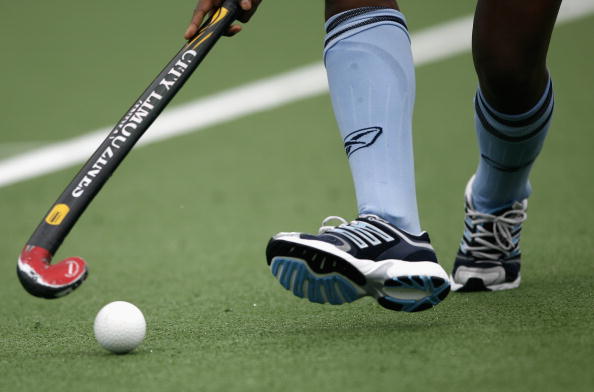 The junior Indian men's and women's hockey teams continued their fine run at the Youth Olympic Games Qualifiers as they advanced to the finals of their respective categories on Saturday. The junior men's team defeated Bangladesh 9-2 in their semifinal encounter while their women counterparts beat Malaysia 4-2 in their last-four stage match.
The men's semifinal saw India dominate the first two periods as Shivam Anand scored a hat-trick (5th, 8th and 15th minutes) to give India a 3-0 lead going into the final period.
Six goals from the Indian team in the final period, including another one from Shivam (24th), were enough for them to see off the challenge from Bangladesh, who managed to score twice in the match through Sobuj Shohanur (23rd and 29th).
India's other goal-scorers in the match were Rahul Kumar Rajbhar (22nd and 23rd), Maninder Singh (22nd), skipper Vivek Sagar Prasad (24th) and Mohammad Alishan (26th).
The men's side will face the winner of the second semifinal between Malaysia and South Korea in the final match of the competition tomorrow.
The women's semifinal was a close encounter. Chetna gave India the lead in the sixth minute but Malaysia's Nor Isahhidun scored the equaliser in the ninth. minute.
However, India pulled up their socks in the second period and scored two goals through Ishika Chaudhary (14th) and Salima Tete (20th) to regain control of the match.
India scored another goal through Sangita Kumari in the 23rd minute to take a 4-1 lead. Malaysia could only score once in the final seven minutes, the goal coming from Siti Hussain's stick in the 27th minute.
The Indian women's team will now face a strong China in the final match of the competition tomorrow.
The five-day tournament is a qualifying event for Youth Olympic Games 2018 to be held in Buenos Aires, Argentina in October, which will be played at Hockey 5's format.