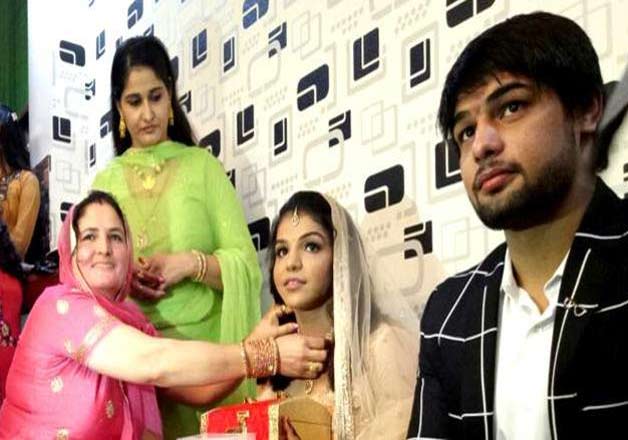 Sakshi Malik won a billion hearts when she won an Olympic medal for India. However, one extremely lucky guy won Sakshi's heart all for himself.
He is none other than Sakshi's wrestler boyfriend Satyawart Kadian, son of famed Arjuna Awardee Satyavan Pehelwan.
The 24-year-old wrestler had earlier openly talked about Satyawart in the media. However, her engagement came as a surprise to everyone. They got engaged on Sunday in Rohtak at Sakshi's residence. 
"It was a private function. Only the families of the to-be bride and groom attended the event and it went very well," Satyawart's father told mediapersons.
Satyawart too is a medal winner. He won the silver medal at the Common Wealth Games in 2014.
The wedding date has not been confirmed yet but we are sure it'll happen quite soon.
Check out some pictures from the ceremony :