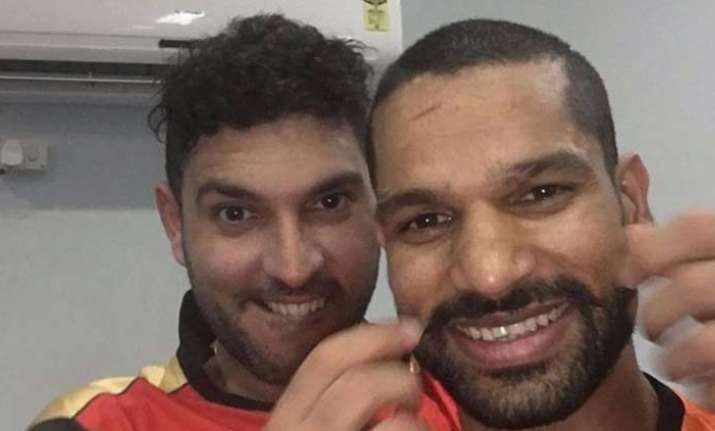 Two Indian cricketers and IPL teammates at Sunrisers Hyderabad, Yuvraj Singh and Shikhar Dhawan, shared a laugh on April Fool's day with Dhawan at the receiving end of a prank orchestrated by Yuvraj.
Yuvraj is not only famous as a big hitter but he's also famous for being a prankster in the dressing room.
Yuvraj posted a video on social media that went viral. In the video, he is seen saying, "I have told him that his wife (Ayesha Mukherjee) has called and it's an emergency."
Dhawan, who was swimming in the hotel's pool immediately got out of the pool and started to search for his mobile phone in his bag.
After seeing Dhawan getting anxious to call his wife, Yuvraj finally revealed that's it was just a April Fool's prank.
"It was a good strategy by Yuvi and I ran out of the pool and searching my bag to call my wife," Dhawan said.
The 10th season of IPL kicks off from April 5 and will continue till May 21.