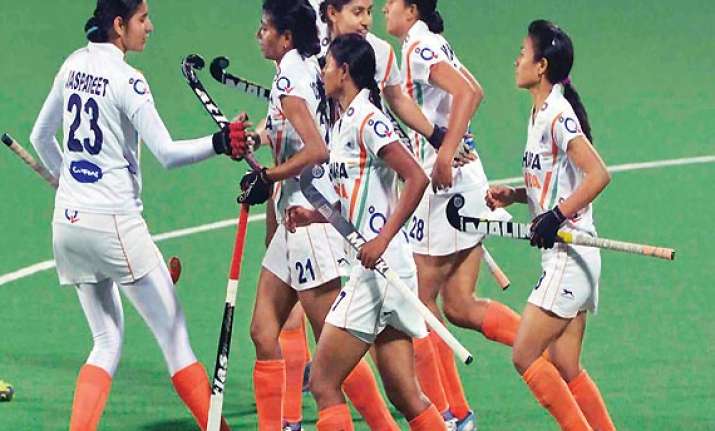 Glasgow: The Indian women's hockey team dismally lost their Champions Challenge 1 final Pool A match 0-5 to Belgium, who ended up scoring three points here.
India started with a lot more of composure than in their previous two games, which they also lost. For majority of the first half Wednesday, both teams played an expansive game but failed to penetrate the opposition defence.
In the final 15 minutes of the first half, Belgium won a trio of penalty corners but was unable to convert as Savita in the Indian goal did well, saving all three attempts.
But with two minutes left, Belgium broke the deadlock. A fantastic cross pitch ball from Alix Gerniers found Barbara Nelens whose shot was deflected by Manon Simons (33rd minute) past Savita.
Belgium upped the ante in the second half as Jill Boon (38th), Louise Versavel (41th), Emma Puvrez (64th) and Lieselotte van Lindt (69th) found the net.
"The team stuck to the game plan for 31 minutes. When we went 0-2 down, the game plan went out of the window. I have told the team if they want to stand a chance against the United States, they have to stick to the plan for at least 60 minutes," India coach Neil Hawgood said.
India finished the pool stage fourth and last, losing all their three games, and will take on the United States in the quarter-final late Thursday in the eight-team tournament.