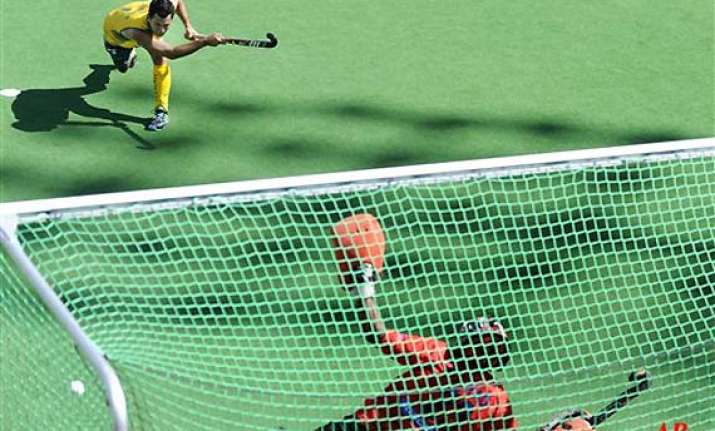 Melbourne, Dec 8: Veteran Jamie Dwyer scored twice in 10 minutes in the first half to lead Australia to a 3-0 win over India on Saturday, advancing to the final of the Champions Trophy and a shot at its fifth straight title.
Australia will play the Netherlands, who beat Pakistan 5-2. Billy Bakker scored goals in the second and 32nd minutes for the Dutch, who won the silver medal at the Olympics earlier this year.
India will play Pakistan in the bronze medal final Sunday, with India a chance to claim only its second Champions Trophy medal, with the first in 1982.
In matches to determine fifth to eighth places among quarterfinal losers, Olympic gold medalists Germany beat New Zealand 6-4 and Belgium defeated England 4-0.