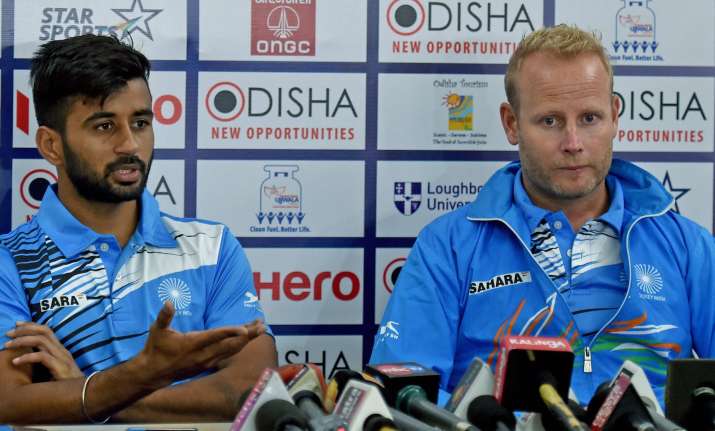 Chief coach Sjoerd Marijne today said consistency continued to be a major concern for India as they committed sloppy defensive mistakes to lose 2-3 against lower-ranked England in their second Pool B match of the Hockey World League (HWL) Final. 
After a near-perfect display against the world champions Australia yesterday, the Indians dished out a below-par effort against England to suffer their first defeat of the eight-nation tournament. 
"That's part of the game and you want to avoid it of course. Players don't do it with purpose but that cost us the game," Marijne said when asked about India's costly defensive lapses. 
"But it was not only about defence. The speed of the game, in the beginning, was not good enough. We held the ball too long, we lost the ball too much. The press was not like yesterday. 
"I have already told them before the tournament that we really need to work on our consistency. For me the big question is why we dropped from our yesterday's level. That's what we need to talk about because if you have reasons you can improve," he said. 
The coach said that the players first need to find out what went wrong and then address those loopholes. 
"We not only have to address individual mistakes but as a team. In the first two quarters, the level was not good enough like yesterday. We know we have to improve. I am happy with the end of the match. We fought back, we created opportunities and penalty corners," he said. 
"I told the players it is easy to pinpoint mistakes but it is better we think what went wrong and why, so that it doesn't happen next time." 
England coach Russell Garcia expressed delight at his team's performance after a poor show against Germany in their opening match. 
"It was important to get our tournament going. Yesterday we struggled a bit against Germany. So it was nice to get the results. Every team in the tournament will get better and learn as they go on," he said.