Follow us on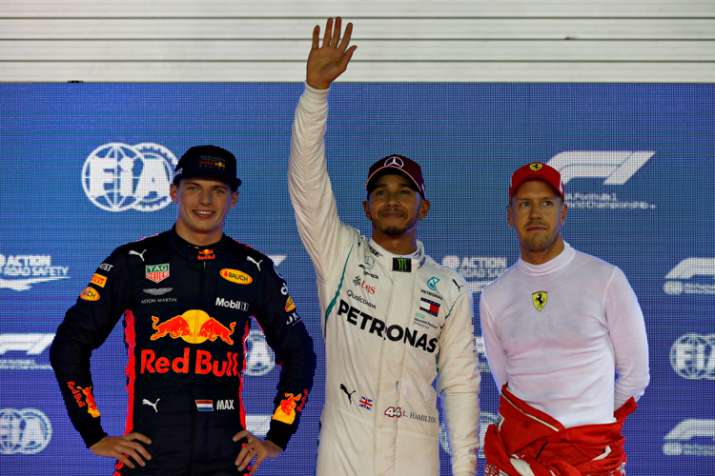 Sebastian Vettel, Lewis Hamilton and Max Verstappen might not see eye to eye when racing but the trio pulled off a hilarious press conference to cap off the 2018 season.
The sesaon ended with Hamilton winning the Abu Dhabi Grand Prix and Mercedes taking the constructors championship. The Briton had already become five-time champion prior to the race and it was more of a salvage pride situation for the other two.
But, it looks like they were in good mood closing the season off and it clearly showed when one reporter asked the trio what are their plans leading up to the next season, which starts on March 17 with the Australian Grand Prix at Albert Park.
Vettel and Ferrari, who finished second in the drivers championship and constructors' championship, will be hoping to come out all guns blazing and take the crown off the Merceds boys, who have been dominating proceedings over the last couple of seasons.
Hamilon raked up a record-breaking 408 points this season while Vettel had 320 and he was followed by Kimi Raikkonen of Ferrari, who had 251 to his name. Red Bull's Verstappen got 249 points.
In the team rankings, Mercedes managed 655 points while Ferrari had 571 followed by Red Bull -- 419.
Mercedes have been sweeping the constructors championship from 2014 with Hamilton winning in 2014, 2015, 2017 and 2018. Nico Rosberg won it for the Silver Arrows in his last season in 2016.
Red Bull last won the championship in 2013 with Vettel as their lead driver. Incidentally, it was the last time he won the championship as well. 
The German finished fifth in 2014 and moved to Ferrari in 2015.