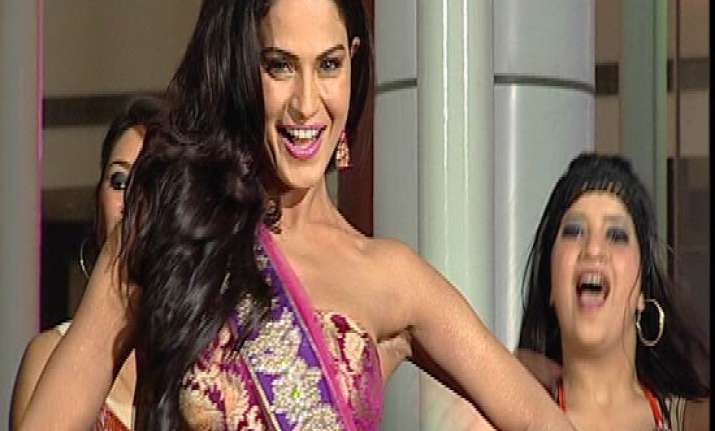 New Delhi, Feb 18: The World Cup reality show Bigg Toss  took off to a rollicking start on Thursday, as one participant after the other made their entry into the villa to take part in the contest sponsored by Yamaha.
Pakistani actress Veena Malik  swayed to the turne of Sheila Ki Jawani in the presence of a large number of spectators. The event was telecast on India TV  on Thursday night from 8 pm.
After making her entry to the well-appointed luxurious villa, Veena Malik said, she loved Yuvraj Singh, the Indian cricketer.
"Yuvraj is fabulous. I want to see him repeat the six chhakas (sixers)", said Veena.
In a sexy choli lehenga attire, Veena Malik made her entry into the contest sitting in a palanquin.