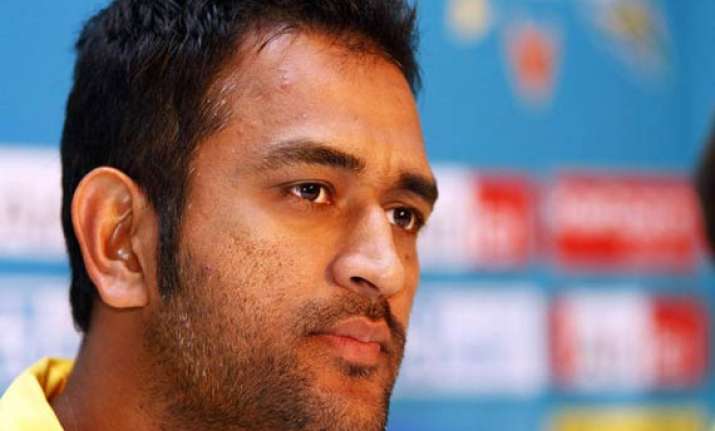 Mirpur: India skipper Mahendra Singh Dhoni today said Yuvraj Singh needed the kind of knock he played today against Australia to get his confidence back.
It was Yuvraj's well-calculated 60-run knock that laid the foundation for one of India's most crushing T20 victories in recent times.
"Yuvraj's innings was brilliant. He paced his innings perfectly. Initially, he took some time to settle down but we know what kind of a player he is once he gets set. He can clear any boundaries in the world and hit the pacers and spinners alike. It was an innings which he needed to express himself and he did it," Dhoni said at the press conference.
"Yuvi might take a few balls to settle down but on this track it is better to take those 10-15 balls because in the end, one has the chance to score much more runs than the balls one faces," the skipper said, giving a cue about how Yuvraj went about planning his innings.
Asked whether the team is peaking at the right time, Dhoni smiled and said, "I hope so".
Elaborating further on Yuvraj's innings and their partnership, Dhoni said, "When I went in there as the new batsman, Yuvi had already spent some time and was aware as to how the wicket was behaving. Since the dew here is much less than Chittagong, the ball is gripping to the surface and coming a bit late onto the bat. Batting here wasn't an easy job. Yuvi told me about how the bowlers were bowling and accordingly, we made plans to target a few of them."
The skipper feels that at the Sher-e-Bangla Stadium in Mirpur, the par-score is 140-145.
"Normally, we have a tendency to accelerate if we are, suppose, 80 for two after 10 overs. But we might end up losing three wickets in the next four overs. Therefore, trying to target a score of 160, we may end up getting all-out for 130.
"That is why I believe in trying to go for the par-score which is around 140-145 on this track. Then we might end up getting 155-160 and those 15 runs in these conditions will make a huge difference," the skipper explained.