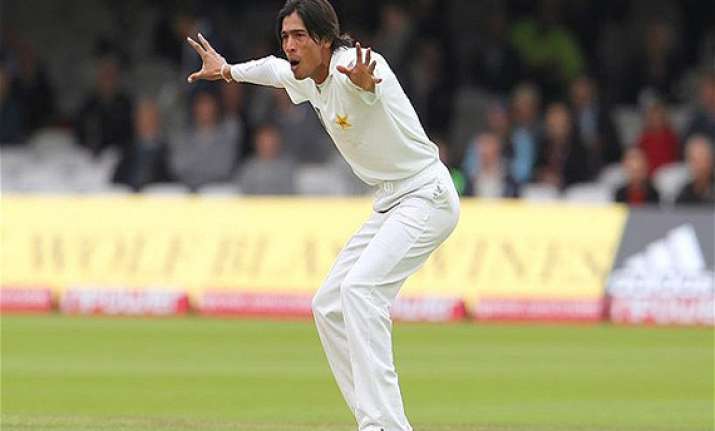 Dubai, Feb 3: Former Pakistan captain and coach Waqar Younis on Friday urged the International Cricket Council to review its five-year ban on young paceman Mohammad Amir.

"If the ban reduction can be considered then they should do that, every law gives margin," Younis said.

Amir was released from jail early because of good behavior on Wednesday after serving half his six-month sentence for spot-fixing during a test against England in August 2010.

But the ICC's ban means Amir is unable to take part in any cricketing activity before September 2015 -- a career death sentence in Younis' view.

"It's difficult for a fast bowler to keep himself fit if he is not allowed to play even club cricket," Younis said. "We must have sympathy with him because he is so young. His talent will not only be missed by me but also by the Pakistan team."

Younis was the coach when Amir bowled that infamous intentional no-ball at Lord's that sparked the fixing probe, and even asked the paceman about it during the lunch interval.

Two of Amir's teammates -- former captain Salman Butt and fast bowler Mohammad Asif -- were also found guilty of conspiring and cheating and are serving their sentences in a jail in London.

Butt was jailed for 2½ years and Asif for 1½ years.

Younis said he has more sympathy with Amir because the fast bowler deserves the benefit of doubt due to his youth.

Another former Pakistan captain, Imran Khan, has said Amir is a better bowler than the great paceman Wasim Akram was in his early days.

"So there must be something in him (Amir) if he is praised by Imran," Younis said.

Younis was not sure if the country's fans would want Amir even if he can be reinstated to cricket.

"I don't know whether he would be able to play or not, whether people of Pakistan will accept him or not," he said. "We accept that the incident happened and Pakistan's name was stained, but I think other players will also learn from this."

Pakistan Cricket Board chairman Zaka Ashraf said he would assist Amir in his rehabilitation program once the fast bowler returned home.

"Definitely we will rehabilitate Amir through education program," Ashraf said. "Legally we can assist him in his rehabilitation whether his ban is reduced or not."

"It was a case of huge talent lost and once he serves the ban then he could come back into the team -- provided selectors think he is fit."

Amir is planning to appeal his ICC ban to the Court of Arbitration for Sport.

"We will have to see how his appeal goes in the CAS," Ashraf said.