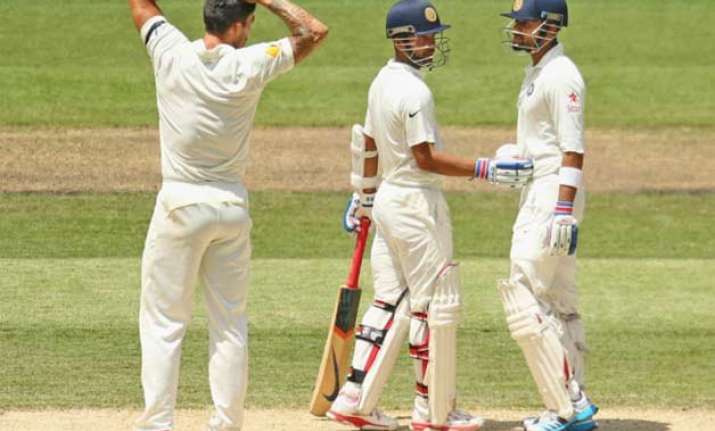 Wellington: Umpires and Match Referees have been given full authority by the International Cricket Council to take action against the players who misbehave or do any kind of sledging on the field.
Cricketers taking part in the upcoming World Cup 2015 have been issued a pre-tournament warning to refrain themselves from sledging as the bosses of the game don't want any offensive act at the tournament taking place in Australia and New Zealand.
Sledging was again in the news over Australia's aggressive attitude in the recent Test series against India.
Barring the when players particularly Australian players were still overcoming the shocking death of fellow cricketer Phillip Hughes, the rest of the series was marred with sledging and verbal exchanges between the two teams. The first test had to be postponed due to Phillip Hughes tragic demise.
Match officials would reportedly be told that they have full support of the International Cricket Council to report and punish anyone they think has breached the game's code of conduct.
Players would also be reminded of the fine line between fierce competition and abuse before the opening matches on February 14.
An ICC source revealed that one plays the game hard, absolutely, but added that there is nothing to be proud of about swearing or abusing another player. He also said that poor behavior could never be justified.
The source also said that they do not want some repulsive confrontation at the World Cup, adding that it would be terrible publicity for the game.
An ICC source further added by saying that the umpires and match referees clearly need to feel that they are fully supported if they see anything inappropriate on the field, especially related to language used or the threatening behavior, adding that they are rightly being encouraged to clamp down.