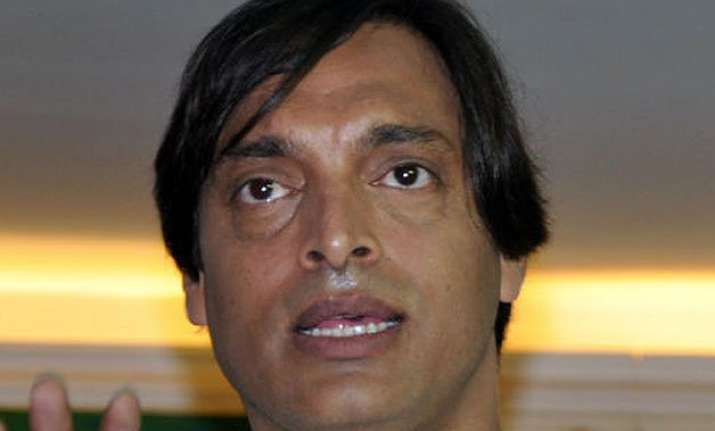 Karachi: Former Pakistan fast bowler Shoaib Akhtar believes that the national team can win the World Cup despite enduring a poor start but for that to happen skipper Misbah-ul-haq has to play a bigger role.
"Pakistan can still win this World Cup but for this to happen Misbah-ul-Haq has to play a lead role and take total responsibility for the team. He must come up to bat at number three," Akhtar said.
Pakistan, searching for its first points in the World Cup, play a do or die match against Zimbabwe tomorrow in Brisbane.
"This team is down right now and we don't have the batsmen to play for say 30 to 40 overs. They are more comfortable playing T20 style cricket. So Misbah must bat at number three and hold the innings together for atleast 30 overs to give the others a chance to play freely," he said.
"The others are struggling and need to be protected in the batting order. Our mantra should be to not lose wickets in the first 30 overs and then adapt T20 style cricket in the last 20 overs."
Akhtar said Misbah had a golden opportunity to become a legend for Pakistan by changing his attitude and taking charge starting against Zimbabwe.
"He can bring joy to millions of Pakistanis. And I tell you once this team reaches the quarter-finals anything can happen."
He pointed out that in 1992 Imran Khan had taken responsibility and shown the way to the other players.
"Misbah has to spearhead a change in attitude in this team. We need a fearless attitude like the other teams have displayed so far," he said.
Akhtar pointed out that Mahendra Singh Dhoni had with his aggressive and positive captaincy turned the Indian team around in the World Cup.
"I tell Misbah take our criticism positively learn from it because we also want to see you doing well and Pakistan winning the World Cup," Akhtar said.
Akhtar had described Misbah as a "selfish" and "coward" captain after Pakistan were thrashed by the West Indies by 150 runs.