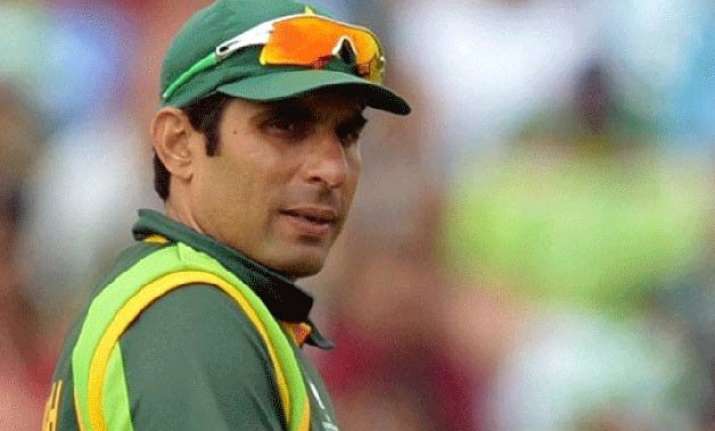 Christchurch New Zealand: Pakistan captain Misbah-ul-Haq provided a brutally frank assessment of his team's deficiencies after a 150-run loss to the West Indies at the Cricket World Cup on Saturday, saying it failed in all departments.
The bowlers conceded 310 runs, the fielders dropped five catching chances, and the top order was then reduced to four wickets down for one run before it struggled to a meek 160 in reply.
"We just lost in all three departments, couldn't bowl well, a lot of dropped catches and the batting totally flopped," Misbah said. "There's not a single department where we're not doing bad."
"As a bowler, as a batter, as a fielder you have to go out into the middle and perform. That's what we are not doing at the moment."
Following heavy defeats to archrival India and now the West Indies, 1992 champion Pakistan is at genuine risk of not making the knockout stages, and Misbah said the players needed to improve sharply and immediately.
"In the next eight or nine days ... we need to pick ourselves up mentally and skill-wise and come hard in the next game because we are at the edge," he said. "If you get trapped in the previous two games then you can't perform. We have to just leave it behind, positively prepare for the next one and try to win all the other games."
In the absence of two of its leading bowlers and because of dearth of all-rounders, Pakistan is struggling to match other teams' depth in both batting and bowling.
"It's difficult to have this decision to go with six batters and five specialist bowlers," Misbah said. "That really is a tricky situation for us. That's why we're going with seven batters but at the moment nothing is working."