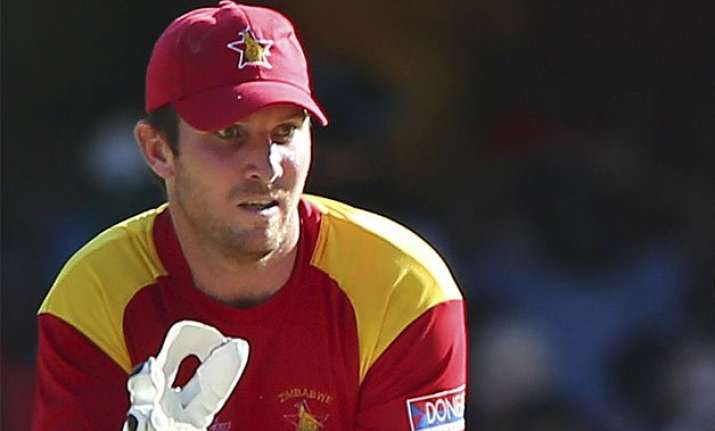 Auckland:  Ahead of his last match in a Zimbabwe shirt, veteran batsman Brendan Taylor on Friday said that he is lucky to have represented his country on the world stage but is sad that his international career is coming to an end.
Taylor has signed a three-year Kolpak deal with Nottinghamshire, subject to England and Wales Cricket Board's (ECB) approval, which makes him ineligible to play for Zimbabwe while that contract is in place.
Reflecting on his 11-year-old international career, Taylor said, "It's been an enjoyable 11 years that I have been extremely grateful for. Every player's dream is to represent their country and I've been lucky enough to do that."
"Sad for me is that it'll be ending but I'm very proud to be a Zimbabwean. I am very proud to represent my country on a great stage tomorrow to finish up and hopefully end on a high note."
Taylor will play his last international match against India in a World Cup Pool B match at the Eden Park here on Saturday.
Speaking about his decision to get into county cricket, Taylor said it was a tough one which was arrived at after consultations with his family.
"It hasn't been an easy decision to make. International cricket has always been the pinnacle for me but it is something that I discussed with my family and my wife.
All players tend to try and maximise a little bit and when you've got kids at home, you want to try and make sure they have got the best sort of upbringing that you can give them. All these sort of favoured the decision. It's a three-year decision," he said.
The 29-year-old has played 166 One-Day Internationals (ODI) scoring 5120 runs at an average of 34.13. He hit seven centuries and 32 half-centuries in his career as a wicketkeeper-batsman with a highest of 145 not out.
On his most memorable memory while representing Zimbabwe, Taylor said, "There are some fond memories but it would probably be our first Test win against Bangladesh that would top the charts."