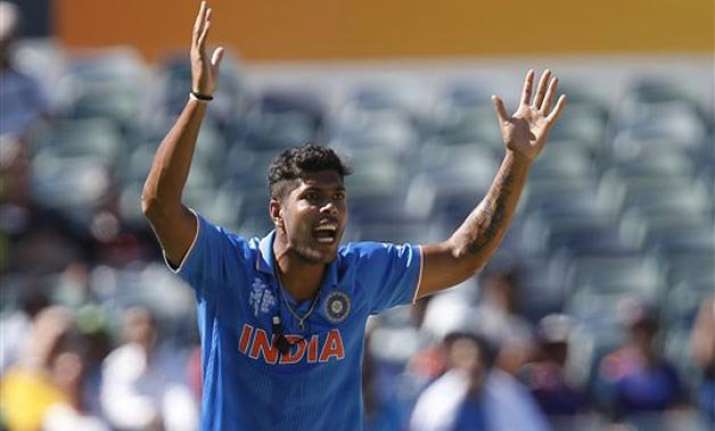 Auckland: New Zealand great Martin Crowe says fast and accurate swing bowling will be the key to the "smoothly flowing" Indian cricket team's fortunes as it prepares to enter the knockout stage of the ongoing cricket World Cup.
Defending champions India sailed into the quarterfinals with five wins on the trot, including convincing victories against Pakistan and South Africa.
"India are peaking confidently. They have lifted their energies well. Whether they have enough fast, accurate swing will be the key, as Mohit Sharma, Mohammed Shami and Umesh Yadav can go walkabout," Crowe wrote in a column for 'ESPNcricinfo'.
The former New Zealand captain added, "So far they have gelled with their leader and are flowing along smoothly. Their ability to take enough wickets in the semi-final, possibly against Australia, will be the one single factor to decide India's fate."
Crowe, one of the leading batsmen of the late '80s and early '90s, played 77 Tests for New Zealand and was the top scorer in the 1992 ODI World Cup in which his side made the semifinals.
He called Australia the most power-packed side competing in the mega event.
"Australia are the most equipped, power-wise. They are a spirited bunch of fit, fiery macho athletes, looking much better now that their touch player and mastermind is rightly steering the ship.
"I've said it before and will repeat it here: courageous leadership will win this tournament, and Michael Clarke is my greatest fear, from a trans-Tasman viewpoint, if a down-under showdown takes place in Melbourne. Most pressing for him, too, will be to work out his fifth-bowler combo."
As far as New Zealand were concerned, Crowe said, They have done all that has been asked, while not necessarily filling their boots with the bat. This is not a concern for a side that has cast aside box-ticking, and instead is living in the moment."
South Africa is another team Crowe hoped to see in the semifinals.