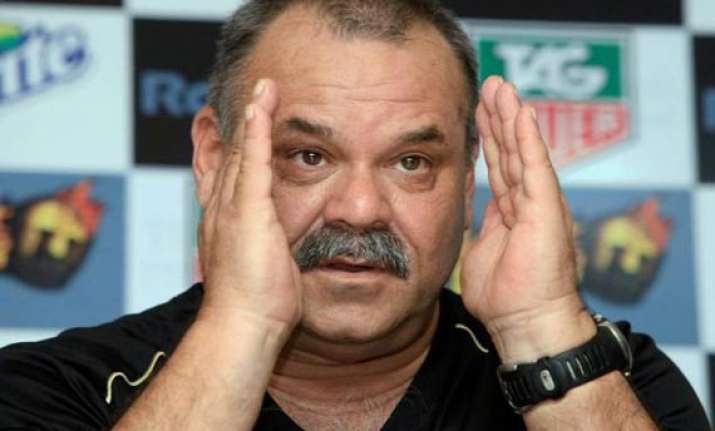 Dubai: Dav Whatmore, who coached Sri Lanka to their maiden World Cup win in 1996, will now help Afghanistan, Ireland, Scotland and UAE prepare for the 2015 World Cup as part of the International Cricket Council's (ICC) high performance programme.
Whatmore, who has previously coached Bangladesh, Pakistan and Sri Lanka, will work closely with the ICC high performance manager and each of the four teams in an advisory and support role as they prepare for the World Cup that starts Feb 14, 2015 in Australia and New Zealand.
Whatmore will begin his new role May 14 in Scotland, where he will meet each of the teams' coaches and start to provide tailored assistance.
"I am thrilled to be given the opportunity to work with the leading associate and affiliate teams during such a memorable period in world cricket. We have seen some amazing performances recently from these teams, and, over the next 10 months, I look forward to being able to assist in honing their performances even further," said Whatmore.
Having coached Sri Lanka to World Cup glory in 1996, Whatmore has first-hand knowledge of the preparations needed to succeed on the global stage.
"The World Cup is the world's biggest stage for any cricketer. It takes hard work, dedication and motivation to succeed at such a huge global event, as well as unflinching confidence. I hope to be able to assist on all of these fronts to ensure that Afghanistan, Ireland, Scotland and the UAE fire on all cylinders from the moment they arrive in Australia and New Zealand next year," he added.