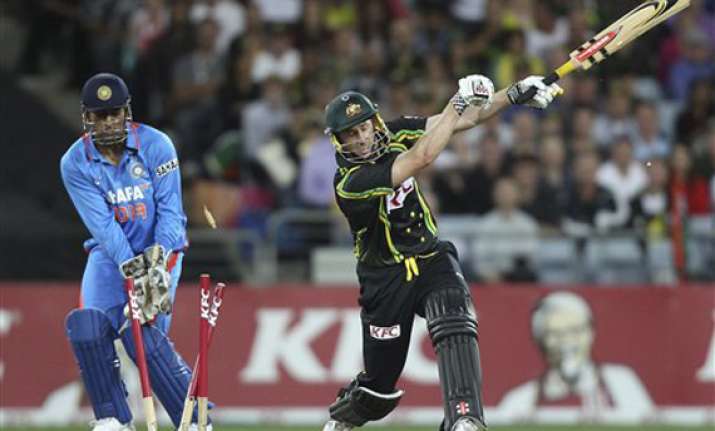 Melbourne, Feb 2 : Australia all-rounder David Hussey,who played a big part in his team's facile 31-run victory over India in Sydney last night, is looking for a perfect game to make it 2-0 in the second Twenty20 international at the MCG here tomorrow.

"It's pretty important to make it 2-0. We played good cricket and got a few cobwebs out of the way. We want to keep the momentum going forward and play a perfect game in front of 90,000 (fans) at the MCG," said Hussey, who make 43 runs and took two wickets and a catch during his all-round show in Sydney last night.

"There's no better feeling than to do it at MCG, the home of Australian cricket in front of 90,000 people. There's no better atmosphere throughout the world."

David Hussey, unlike his brother Mike, bats right handed and was described last night by his skipper George Bailey as "one of the cleanest striker of a cricket ball in the game."

His performance last night has pushed up his stakes in the Australian hierarchy and he was determined to confirm the impression at the MCG. He is a regular for Australia in both ODIs and Twenty20 matches.

"Men like Finch, Matty (Matthew Wade), McKay and myself are looking to get a run and put up a good show in front of best supporters in the world," he said.

Indeed, there were quite a few performers, besides Hussey, who put up their hands in Sydney last night—none more so than returning wicketkeeper-batsman Matthew Wade, who slammed 70 off 43 balls.