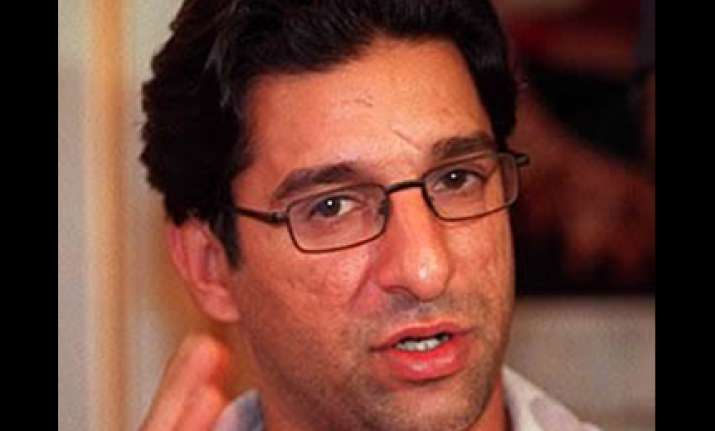 Pakistan's sports minister Pir Aftab Shah Jillani has revealed that former cricket captain Wasim Akram was not satisfied with the medical  care provided to his late wife Huma by doctors in Lahore. 
Huma, 42, passed away at a hospital in Chennai due to multiple organ failure after she was rushed there for treatment following a heart attack. The complications happened on board an air ambulance which had stopped at Chennai airport for refueling while taking her to Singapore for treatment. 
Wasim chose to fly his wife to Singapore for treatment as he was not satisfied with the care provided to her in Lahore. 
"I went to meet Wasim today at his residence in Lahore to offer my condolences on the sad death of his wife," he said. 
"During our meeting Wasim conveyed to me that he was neither happy nor satisfied with the medical care or attention provided to his wife by doctors at the national hospital and doctors hospital in Lahore. 
"Wasim asked me to use all government to government level channels to hold an inquiry to find out if the medical attention to his wife was adequate," he added. 
Huma's body was brought back from India to Lahore for her final burial which was attended by a large number of people including former and present cricketers and government functionaries. 
Jillani said he was concerned by what he had heard from Wasim and would be speaking to the health minister and the prime minister.