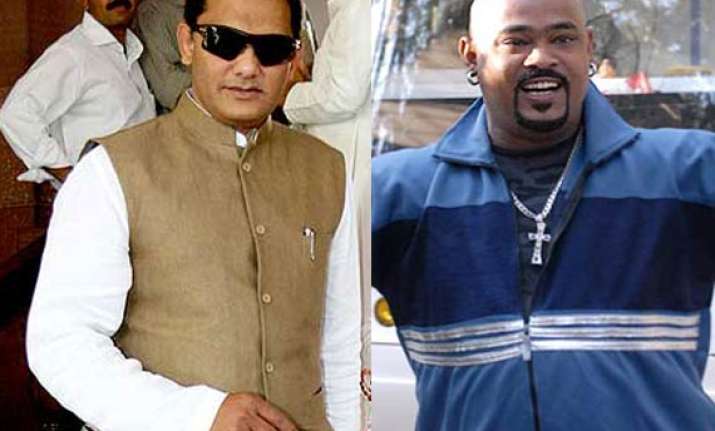 New Delhi, Nov 18:  Former Team India captain Mohammed Azharuddin today lashed out at Vinod Kambli for levelling the charge that the World Cup semi-final in 1996 appeared to be rigged, once the Indian team decided to field.
 
Azharuddin said, Vinod Kambli's statement is baseless and "third-rate". It was a collective decision of the team and the manager to field, Azharuddin said.
 
"Vinod Kambli should thank his luck for having played for Team India. I don't want to say more about him. He is a sane person and he would certainly know the intent behind my statement", said the Congress MP from Moradabad.
 
"I have already explained too much about that decision. I don't need to say anything more", said Azharuddin.
 
Former India player Venkatapathi Raju also said that the decision to field in the 1996 semi-final was a collective one.

Azharuddin said, the allegations have been made by a person (Kambli) who lacks character and were "absolutely rubbish".

"Absolutely rubbish, whatever he (Kambli) is talking. He doesn't know what he is talking, when you have people who have no character and no background come on TV and talk absolute rubbish in front of the nation and demeaning all the players who played in the team, it is totally disrespectful and its very sad," a livid Azhar told reporters.

Azhar, who was the Indian captain at that time, said the decision to field first was a collective decision. "May be when he was sitting in the meeting, he must have been sleeping," he added.

Kambli, a former Indian cricketer who has often been embroiled in controversies both on and off the field, yesterday raised suspicion on the 1996 World Cup semi-final between India and Sri Lanka and said he found "something amiss" in the game.

"I will never forget the 1996 match because my career ended after this and I was dropped from the team. I was stunned by India's decision to field," Kambli had said. 

Azhar, however, refuted all the allegations leveled against him saying it was a team decision to field after winning the toss.

"It was a team decision which was taken by all the team members that when we win the toss we will field. Whatever he is talking is absolutely rubbish and nonsense". 

Azhar also refuted the claims that Kambli was made a scapegoat, saying the cricketer got enough chances to prove himself but failed to capitalise on the opportunities.