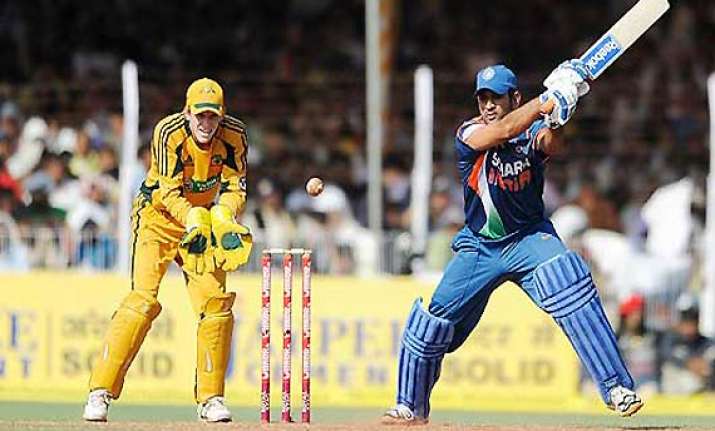 Melbourne, Dec 14: The traditional method of choosing man of the match by cricket experts will be used in the Test series between India and Australia beginning later this month after Cricket Australia's experiment of viewer voting system against New Zealand courted controversy.

CA trialled the viewer voting system for the MoM award in the just-concluded two-match home Test series against New Zealand but faced criticism after Kiwi pacer Doug Bracewell was overlooked despite bowling his team to victory in second Test in Hobart.

Bracewell took 6/40 in the second innings at Bellerive Oval and claimed a match haul of 9/60, yet lost out the MoM award to Australian opener David Warner, who made an unbeaten 123 in Australia's failed chase. Warner got 58 per cent of votes to Bracewell's 27 per cent.

CA chief executive James Sutherland said it would revert to an expert's choice for the Test series against India.

"We were always running a bit of a trial for these two Tests with those man of the match awards but we will definitely revert back to an expert's choice for that decision about man of the match," Sutherland told Radio 3AW.

He, however, said CA was still keen to see the continuation of the viewer's choice application.

"We will still run what the fans think, it has worked really well with the (viewers' choice) application and the television. I think it's something really ahead of its time and I'm sure we'll see it in other sports as well in the future," he said.

The public-voting system has the potential to court controversy as there was always the risk that Australian fans would vote overwhelmingly for Australian players regardless of the result of the game.