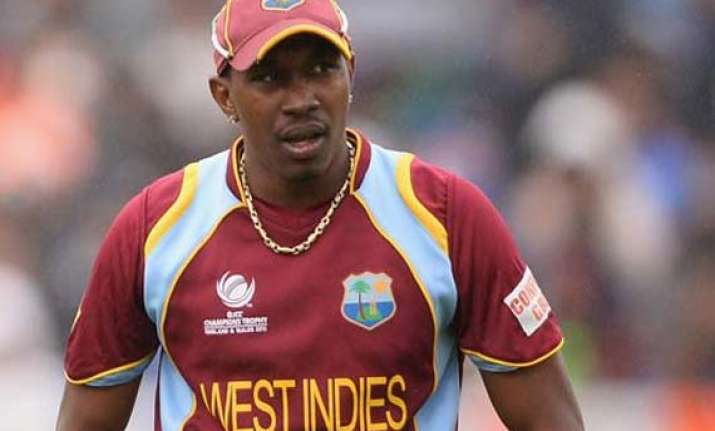 New Delhi: West Indies captain Dwayne Bravo had an embargo regarding any questions on their ongoing dispute with the WICB, but the all-rounder said that the team stuck together in difficult times and maintained a "must-win attitude".
"The good thing is that the team is sticking together and supporting each other well. We have a must-win attitude in the team, which is great to see," Bravo said when asked how tough it is to lead the side despite off-field controversies.
"Our support staff also brings in tremendous positive energy to the dressing room. It is good to have legends like Clive Lloyd, Curtly Ambrose or Richie Richardson in the dressing room.
"Curtly adds a different dimension to our team. The players really respect him and look up to him. I have grown up watching these legends and it is good to have them around where players can go to them and get some advice," Bravo told reporters ahead of the second ODI between India and West Indies here.
The West Indies Media manager, Philip Spooner had requested the reporters to strictly restrict their questions to only "cricket and tomorrow's match".
Asked how it felt to win the first ODI so convincingly against a strong Indian side at their own backyard without the services of the likes of Chris Gayle and Sunil Narine, Bravo said, "It is a great feeling to go 1-0 up against the World Champions, especially without guys like Chris and Narine.
"There have been times when we have started well but not finished to our potential. We have set ourselves a standard, now that we have got a good start, we have to make sure we maintain it. This is going to be our biggest test."