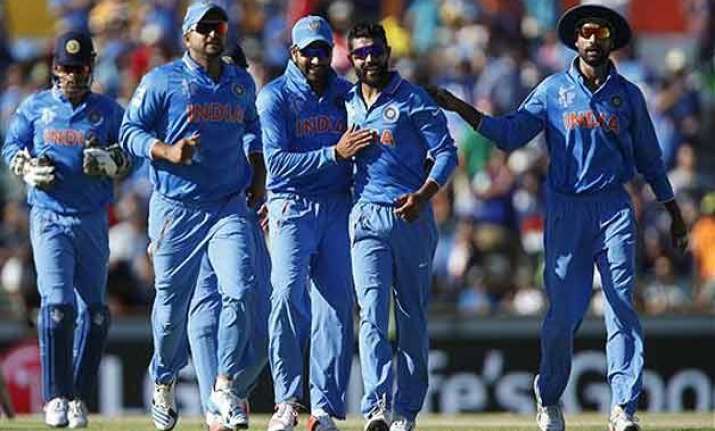 New Delhi: Team India will reclaim the 'World Champions' title, according to a recently concluded online survey by leading mobile browser UC Browser.
The findings were based on over 10,000 responses from across the country, reveal that India's back-to-back wins have improved the scenario with close to 74% respondents favouring India as champions.
Australia remains the second most favourite team with 55% participants saying India versus Australia will make the best encounter for the final.
44% of the people who voted said Virat Kohli will be the top scorer for the tournament with the opening game century against Pakistan setting the right tone. AB de Villiers and Chris Gayle come in at a close second.
Bowling remains a worry with 73 per cent respondents saying Indian bowling attack is weaker than before.  Ireland continues to enthral fans with its performance with majority of participants saying the team can pull off more upsets as it remains in quarterfinal contention.
The survey also showed an interesting trend which showed that almost 65 per cent respondents said they are likely to skip work/college at least 2-3 times during the matches as India enters the all-important knockout stages.