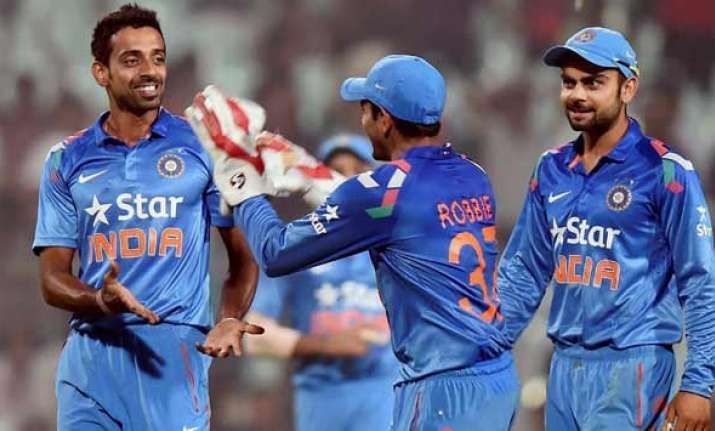 Dubai: Former India pace spearhead Javagal Srinath has raised doubts about the team's bowling attack ahead of the upcoming ODI cricket World Cup though he has rated the defending champions' batting line-up as the strongest going into the showpiece event.
"India must sort out its bowling combinations and resources at the earliest. It needs someone to lead the attack and it needs to zero in on the bowlers who Dhoni and the team management believe will play in all the matches of the ICC Cricket World Cup 2015," Srinath wrote in an ICC column.
The 45-year-old Karnataka cricketer has played in three 50-over World Cups, from 1992 to the 2003 edition in South Africa.
"At this point, Bhuvneshwar Kumar seems the best bet to do that (lead the attack), unless Ishant Sharma finds his line and length and leads from the front. India's bowling form will be thoroughly tested during the tri-series preceding the ICC Cricket World Cup 2015," Srinath wrote.
He added: "Midway through this tri-series, Dhoni should have decided what his first choice bowling attack will be for the duration of ICC's pinnacle event. There will be some experimentation early on, but by the time the tri-series is over, India should have its best 11 in place, the team it believes will take it all the way to the title."
Among the spinners, Srinath said Ashwin is an "automatic choice" in the playing XI.
"The balance of the team will determine whether if India will play a second spinner or an additional medium-pacer."
He heaped praise on the Indian batting line-up.