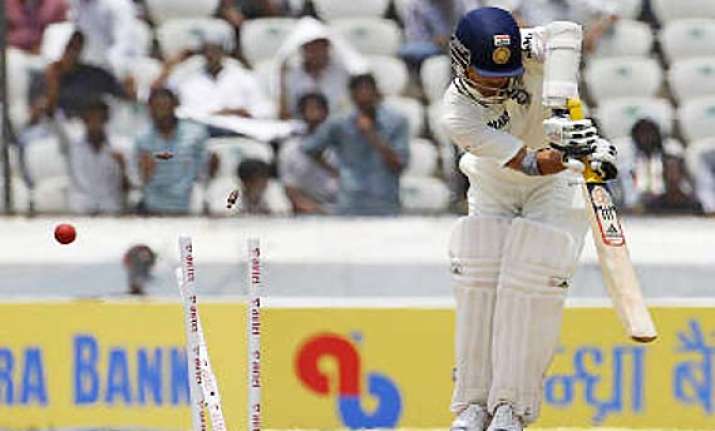 New Delhi: Batting maestro Sachin Tendulkar poor form continued and this time it was in front his home fans in Mumbai.
Sachin who has been going through a slump in form since quite some time now after failing in the first Test and the first innings of the second Test match against England lot was expected from him. He scored just eight further plummeting India to a spot of bother.
For millions of Tendulkar fans, that day arrived at the Wankhede Stadium on Sunday, when the master batsman looked all at sea against the left-arm spin of Monty Panesar.
The way Tendulkar pushed and prodded, and generally struggled to put bat to ball before he was put out of his misery, the realisation would have dawned on cricket lovers - it is high time that the curtain came down on the illustrious 23-year career.