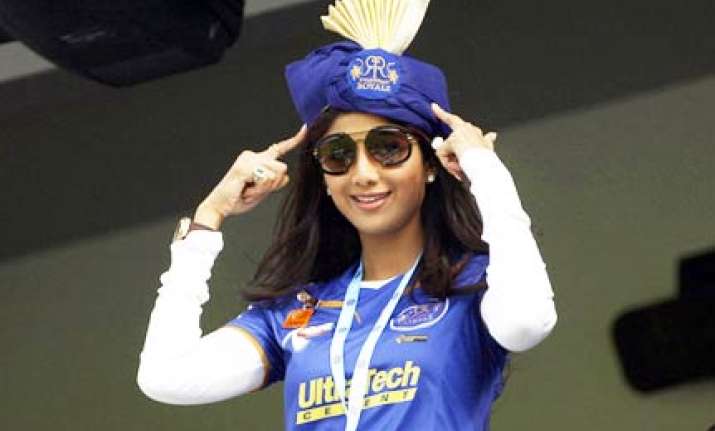 New Delhi: Bollywood Actress and Rajasthan Royals co-owner Shilpa Shetty is distressed by the BCCI's decision to terminate the franchise  and wants a "fair and balanced" inquiry into the allegations of irregular ownership pattern of her IPL team.
"Its been a very distressing time for us all at RR after al we've put in (passion n time), " Shetty said in her tweets in the social networking site 'Twitter.com'.
Rajasthan Royals, winners of the inaugural edition of the Indian Premier League (IPL), were expelled from the Twenty20 tournament last Sunday for alleged violations of rules, with seven years of their 10-year contract still to run.
The BCCI had said that Rajasthan violated the franchise agreement and there were irregularities in their ownership pattern.
However, Shilpa said it was untrue and the BCCI was fully aware about her husband Raj Kundra's introduction in the franchise.
"The only change to ownership was the introduction of my husband Raj Kundra, for which we had full BCCI permission and support at the time, " Shilpa tweeted.
She adds, "allegation is that our ownership has changed since 2008. Tht's Untrue. "
"All we ask is 4 a fair n balanced hearin on issues raisd, givn d adverse national n intnl impact on "Brand IPL" in d interests of fans n teams, " she tweeted.
The BCCI had also terminated the contract of Kings XI Punjab for a similar reason and next in line could be the new Kochi franchise, which has asked for some more time from the cricket body to sort out the ownership issues.