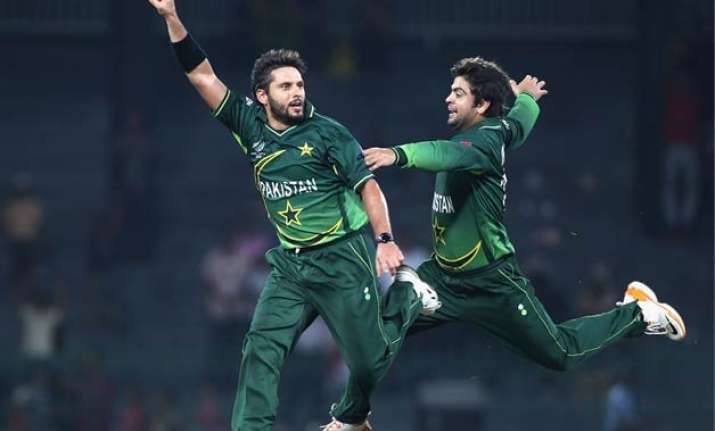 Lahore: Former PCB chief Ijaz Butt has alleged that Pakistani batsman Ahmed Shehzad used to act like Shahid Afridi's servant.
Butt said that Shehzad would put shoes on Afridi's feet in the dressing room.
He also revealed that Shehzad had insulted coach Waqar Younis by calling him a 'sifarshi'.
"This infuriated Waqar so much that he slapped Shahzad," he said, speaking to a Pakistani TV channel.
Butt claimed that Waqar even resigned as coach before the 2015 World Cup but was later persuaded to withdraw his resignation.
"I had told him (Shehzad) he was too much under the influence of Shahid Afridi and pandered to him. Waqar was very upset but I convinced him that it was not the right time to resign and he should continue," Butt said.
Shehzad hit back against Butt on Twitter.
"S/childhood i learned it 4m my mom how 2 rspct elders but only those who deserves it. EjazButsb at least don't lie in this age," he wrote.
"Not just Waqar bhai but eva1 witness it that how much i like&respect him. But Few attention seekers trying to use his shoulders against me," added Shehzad.
Pakistan cricket has always been known to have dressing room spats.
Shoaib Akhtar hit Mohammad Asif with a bat in the dressing room ahead of the World T20 in South Africa in 2007.
Asif was trying to break up a fight between Akhtar and Afridi when the incident happened.