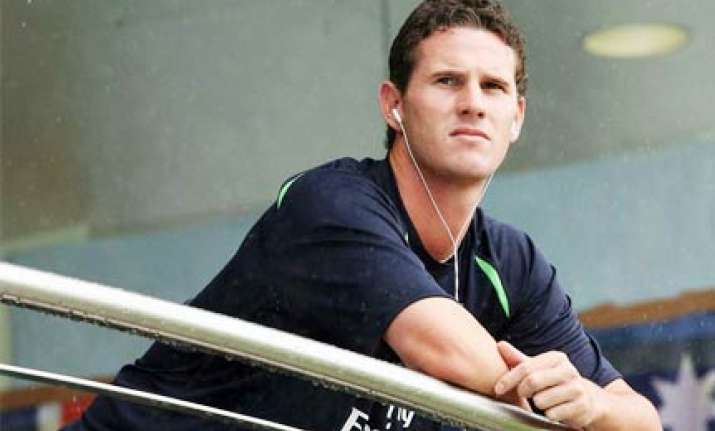 Sydney: Australian paceman Shaun Tait said on Monday he will not be available to play in the Ashes Test series against England.
Tait, who has just returned home after playing Twenty20 cricket for Welsh county Glamorgan, confirmed he would no longer play in the longer forms of the game, even if asked by the Australian selectors.
Tait, 27, played three one-dayers for Australia in England last month, prompting captain Ricky Ponting to ask the paceman to reconsider playing longer formats.
"He just mentioned it quickly but nothing was really talked about," Tait told reporters.
"I think I have made it quite clear what I'm doing.
"Obviously, you get through a couple of one-day games and a few people get excited, I suppose, and there is talk about it."
Tait made headlines when he hurled down the second fastest ball in history, with a 161.1 kmh (100.1 mph) delivery at Lord's in a man-of-the-match performance against England last month.
"I don't think they (selectors) would ask me to play anyway," the express bowler said of a return for the five-Test home Ashes later this year.
Tait hasn't played first-class cricket since January 2008, a decision he said was taken to protect his body.
"The body has been pretty good, touch wood, I have stayed on the park just playing the shorter forms of the game," he said.
"It's never about anyone else... it's a decision I made for myself and so far I have been happy with it, it's worked pretty well, so I'm sticking by it."
Tait is back in training with his fellow South Australian teammates preparing for next month's Champions League Twenty20 tournament in South Africa.