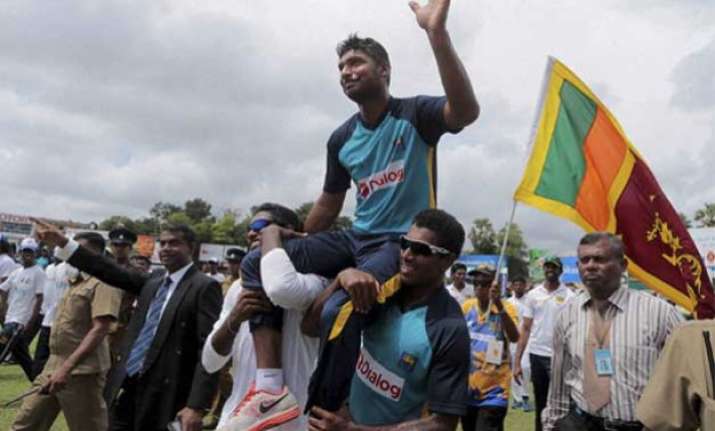 Colombo:  Sri Lankan President Maithripala Sirisena offered the post of high commisisoner to Britain to cricketer Kumar Sangakkara who retired from international cricket on Monday.
Sirisena who was at the P. Sara Oval cricket ground in Colombo on Monday at the end of the second India-Sri Lanka Test match, felicitated the Sri Lankan cricketer, reports The Guardian.
"I dont know what your plans are but I am offering you the post of Sri Lankan high commissioner to the UK," Sirisena said.
"You have been a great honour to Sri Lanka," Sirisena said before offering the role to Sangakkara, who was visibly shocked.
The left-handed batsman later said: "It was a surprise, I have to go and think about it and discuss with his excellency. I respect the offer made by the president. I don't have enough experience or knowledge to do a job like that."
Sangakkara, 37, ends his 134-Test career with 12,400 runs at an average of 57.40, with 38 centuries and follows Sachin Tendulkar of India, Ricky Ponting of Australia, Jacques Kallis of South Africa and Rahul Dravid of India in the all-time list of leading Test scorers.