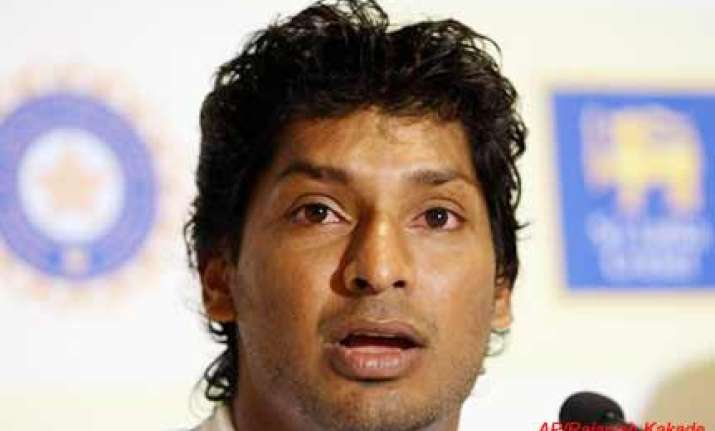 Visiting Sri Lankan team skipper Kumar Sangakkara on Sunday lavished praise on Sachin Tendulkar, who would be completing 20 years in international cricket on November 15, calling the Indian the "greatest player of the modern era".
"He (Tendulkar) has been brilliant. To have survived the tough test of public expectation in India is something, which should be commended. The runs (he has scored) are an added bonus. He's probably the greatest player to play the game in the modern era and compares with the (Donald) Bradmans and all the legends of the past," Sangakkara said in Mumbai.
"We run out of superlatives when talking about Sachin. He keeps getting better and better. Being that consistent under such pressure (from fans), especially at home is a wonderful thing," the Lankan captain and one-down batsman gushed.
Asked about any game plan his team had in the upcoming three-Test rubber to contain the master batsman, Sangakkara gave a wry smile and said there can be plans and plans which may not work against Tendulkar who made his Test debut against Pakistan at Karachi on November 15, 1989.
"A lot of people have game plan (for Tendulkar). We have to see what works. When a batsman is scoring runs and doing the way Sachin is doing he will be a threat to any team. It's nothing new. I have been answering this question over the years (whether he would be a threat). The answer is always yes," he said. PTI