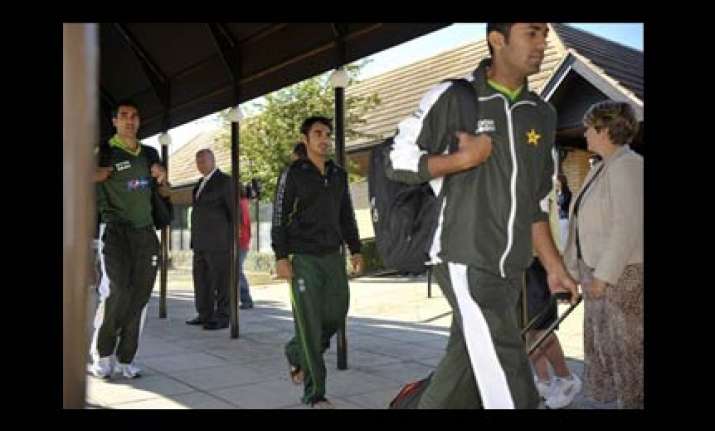 Javed Miandad, director general of the Pakistan Cricket Board and former international batsman, has said his country's team should be replaced for the rest of their tour of England following claims of match-fixing against players, reports The Telegraph.
Miandad, who scored over 16,000 Test and ODI runs for Pakistan in a 21-year international cricket career, also said he wants the team management to return home ahead of the remaining two Twenty20 and five one-day internationals against England starting from next week.
"It will be tough for the players to handle this pressure as they will not be in the right frame of mind," Miandad said. "It's better that they should be replaced with new players, and I think we have enough talented players in reserve. "
As the team left their London hotel on Monday morning, bound for Taunton, ahead of Thursday's tour match against Somerset, reports emerged that a meeting PCB chairman Ijaz Butt, manager Yawar Saeed and one-day captain Shahid Afridi could result in the suspension of players at the centre of the allegations.
Malcolm Speed, former president of the ICC, said there was a compelling case to suspend Pakistan from world cricket.
"It looks as though it is endemic that several of the team members are involved and have been for some time," Speed told Australian radio. "So perhaps they need a rest. It looks a fairly compelling case."
Miandad said he would be willing to coach a new new team of players were the current squad and management to stand down.
"If anyone is found guilty, he should not be spared and punished strictly," Miandad said. "I am more than willing to accompany the new team and coach them in the Twenty20 and one-day internationals."