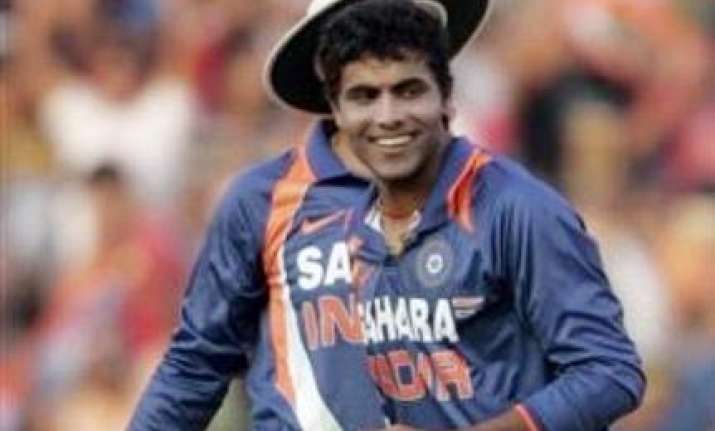 Given their performances in IPL 3 so far, Rajasthan Royals need to pull up their socks but that will not happen unless the team can find some more muscle to add to the current squad in the backdrop of a few crucial injuries, reports Times of India.  
All-rounder Ravindra Jadeja, banned from the IPL this year for trying to negotiate a contract with another franchise and in turn delaying the signing of his contract with Rajasthan Royals, is one such hope for the Royals. If he returns, the 22-year-old will certainly bring a lot to the table to benefit Shane Warne's team.  
On Thursday evening, a committee headed by Arun Jaitley, appointed by the IPL governing council to look into the Jadeja controversy, heard a plea from the cricketer and his franchise and later submitted a report to the governing council.  
Representatives from both the franchisees involved - Rajasthan Royals and Mumbai Indians - were present at the meeting and Jadeja made a plea to be treated leniently. The all-rounder happens to be a vital cog in India's Twenty20 wheel as they start preparing, by way of playing in the IPL, for the World Twenty20 tournament starting next month in the West Indies.  
It is learnt that Jaitley took an overall view of both representatives present and also that of the cricketer and has reported to the governing council that Jadeja should be banned only for a fixed number of matches and not the entire tournament, and that he should be given enough scope to warm up for the World T20 in the best interests of the national team.  
While no official information was available in this regard, the ban on the number of matches, it is learnt, has been reduced to almost half.