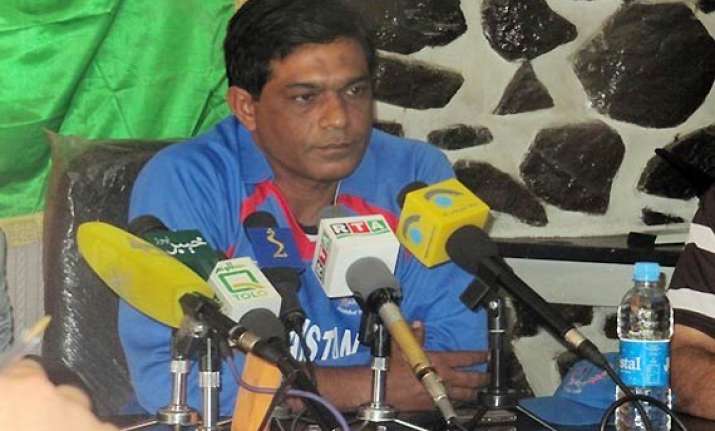 Karachi, Dec 6: Former Test captain Rashid Latif has urged the cricket board to play a bilateral series with India only after they compensate Pakistan for the cancelled tour of 2009.

"I have been reading a lot of statements from the board officials on resumption of bilateral matches with India. I don't think we should tour India until they compensate us in some way for the tour they cancelled in 2009," Latif said.

The former wicketkeeper-batsman felt that if Pakistan agreed to tour India next year for the Test series without first reaching some agreement for compensation with the Indian board than they should kiss goodbye to the 2009 series.

"Why do we have to always take the initiative in wanting to resume bilateral ties with India. They didn't allow our players to take part in the IPL for the last three editions, what difference has it made to our cricket infact our team is doing well and our players are in demand all over the world," Latif said.

He pointed out that Pakistan had also suffered financial losses due to India cancelling the 2009 tour but they still survived.

"Pakistan cricket has survived and also done well despite international teams not coming to our country, India ignoring us and the spot-fixing scandal so we should take heart from all this while dealing with the Indians."

He advised the chairman of the Pakistan Cricket Board to deal with India on even grounds instead of trying to just get them to resume bilateral ties.

"Even the ICC chief executive Haroon Lorgat has said that it is about time the member boards showed more grit while dealing with the Indians."

Latif also urged the PCB to do away with the idea of appointing Dav Whatmore as head coach of the Pakistan team.

"There is no need to change the team management at this stage. And I don't think Whatmore is the right man to work well with our cricket culture and the mindset of our players," he said.

Latif noted that even the Sri Lankan players had complained to their board about the attitude of Whatmore.

"He is a good coach but he is also known to be arrogant and I don't think he will get along with our players."

The former captain said even if the board wanted to appoint Whatmore, it should instead bring him in to run the cricket academies and junior teams.

"We need to restructure and improve our cricket at the grass root level. We really don't need a foreign coach for the national team which can manage itself and only needs a good management team."