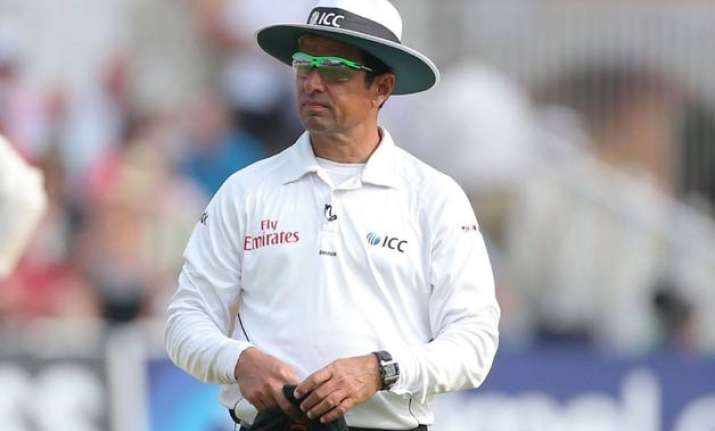 Karachi: With the ICC refusing to depute its officials for the upcoming Pakistan-Zimbabwe cricket series here owing to security concerns, the PCB today announced its own panel of match officials for the games.
Former Zimbabwean Test umpire Russel Tiffin has been named as one of the umpires for the three one-dayers while the rest of the panel announced by the PCB is made up of Pakistani umpires.
An official in the Board said while the ICC's refusal to send match officials was disappointing but was expected.
"They had made their views clear about having security concerns when at the last ICC meeting the issue of inviting Zimbabwe for a series was brought up," the official said.
The PCB has named national selector Azhar Khan as the match referee for the entire series of two T20 games and three ODIs.
The umpires include Ahsan Raza and Shozab Raza for first T20 and Ahsan Raza and Ahmed Shahab for the second T20. Aleem Dar, Sohzaib Raza and Ahsan Raza will partner Tiffin in the ODI games.
The ICC has said that while they are not sending their match officials but the series will be of international status.
Zimbabwe is due to arrive in Pakistan on May 19 to play two T20 matches and three One-Day Internationals all in Lahore.
No Test teams have toured Pakistan since March, 2009 when terrorists attacked the Sri Lankan cricket team's bus outside the Gaddafi Stadium in Lahore killing six Pakistani policemen and a van driver.