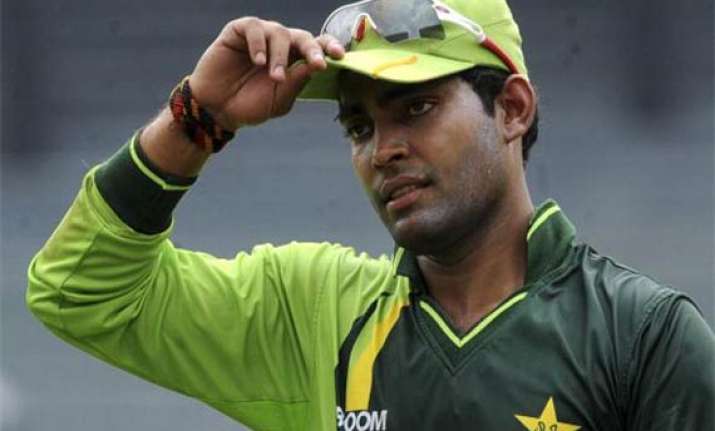 Islamabad: Pakistan cricketer Umar Akmal was released late Saturday after a police official filed for the middle-order batsman's bail-out for his run-in with a traffic sergeant.
Television channel Express News said Akmal left for his home with elder brother Kamran on a surety bail from an unnamed senior police official.   
Police registered the case against Umar and detained him for several hours for allegedly slapping a traffic sergeant after violating a traffic signal in Lahore.   
Inquiry officer Zahid Nawaz said Akmal was accused of tearing the uniform of one of the sergeants on duty and slapping him as three police officials tried to stop the batsman's car when he ignored a traffic signal.   
"Umar Akmal claimed the sergeant first grabbed his shirt, but I have minutely done the inquiry and no such thing happened," Nawaz said. "He resisted when three wardens (sergeants) tried to stop him. ... He even manhandled the warden and tore his shirt."   
Akmal told television channel ARY News he went to the police station to lodge a complaint against the sergeant, but he was detained.   
"I had first moved the application (against the sergeant) and they have registered a case against me," Akmal told ARY News.   
Akmal, 23, has played 16 tests since making his debut in 2009 against New Zealand.   
He is a regular member of Pakistan's one-day and Twenty20 teams, having played 89 ODIs and 52 T20s.