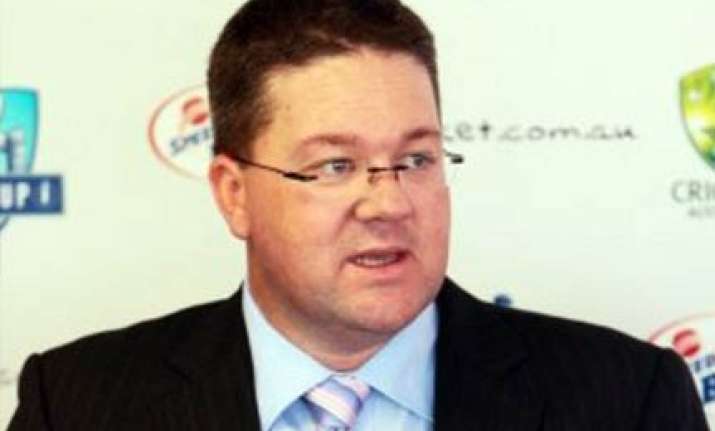 Melbourne : As Indian investors wait in the wings to buy stakes in Australian domestic sides, the country's Cricketers  Association on Thursday backed the idea, saying it would not just bring in money but also raise the profile of the sport Down Under.
"I don't know whether the offers on the table stack up, that is something that Cricket Australia, I'm assuming, is analysing and is putting a recommendation to the board. But if it does stack up, from our perspective, we think cricket should go for it," Australian Cricketers' Association chief Paul Marsh was quoted as saying by 'The Australian Associated Press'.
"The value and benefits that private ownership would bring to Australian cricket, do they outweigh the financial opportunity cost that cricket may be giving up by bringing in part owners, and the control that cricket may be giving up by bringing in part owners?," he said.
Cricket Australia 's board will meet tomorrow to decide whether to allow private ownership of Twenty20 teams in a new competition next year.
"Eight Australian outfits will contest the series, with six teams in capital cities and a further two licenses to be granted," media reports here stated.
"In terms of the ownership, that is a Cricket Australia and state association thing," he said.
"We have no issue with it - our players play in the IPL (Indian Premier League) where the teams are privately owned. It's a different sort of landscape than what we have been used to, but it doesn't necessarily mean it's all bad.
"The T20 competition will also lure overseas stars to play for the Australian franchises in a tournament set to replace one-day matches on the January and February cricket calendar," he added.
Earlier, 'The Australian' reported that New South Wales and Victoria have different four-man consortia from India willing to pay millions of dollars to take a minority share-holding in the teams.
Following the super success of the Indian Premier League, CA has advanced its plans by a year to begin a new city-based competition in 12 months.
Six teams will be based in the state capital cities, with two new licenses yet to be granted.
"One of them has USD 5 million read to go now with more to come," a senior cricket figure was quoted as saying by 'The Australian'.
State associations would remain in charge of all existing teams regardless of the ownership structure, but CA fears that having private ownership may do more harm than good.