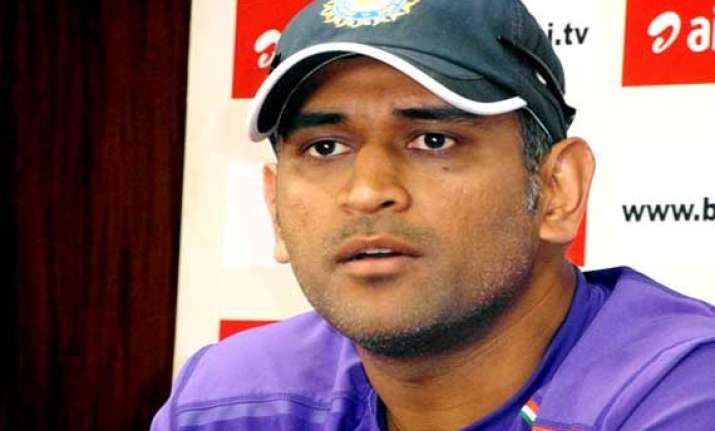 Nagpur: Though praising the Indian batsmen the way they chased down 300 plus target in the on going ODI series against Australia, Indian skipper M.S. Dhoni is of the opinion that this kind of chase is not good for likited over game.
India pulled off yet another and third highest-ever successful run chases  in the ongoing series against Australia here Wednesday in the 6th ODI.
"I think it's something we need to think about (that so many high run chases have been achieved of late). Is 350 the new 280, 290 or 300?" he asked after India chased down 351 in the sixth ODI here today.     
India and Australia have together scored a phenomenal 2565 runs from the four matches played so far, excluding the 295 the visiting team scored in the abandoned Ranchi ODI. The fifth ODI of the seven-match series in Cuttack was also washed out.          
India had chased down 360 in the second ODI in Jaipur on October 16.     
"With the new bowlers they are mostly getting smashed. Even the fast bowlers are bowling with their third man up and fine leg up. Not sure where it's going but if we are chasing like this, it is not going to be good for the long-term health
of the game. Only seeing boundaries and sixes for seven hours?" he wondered.