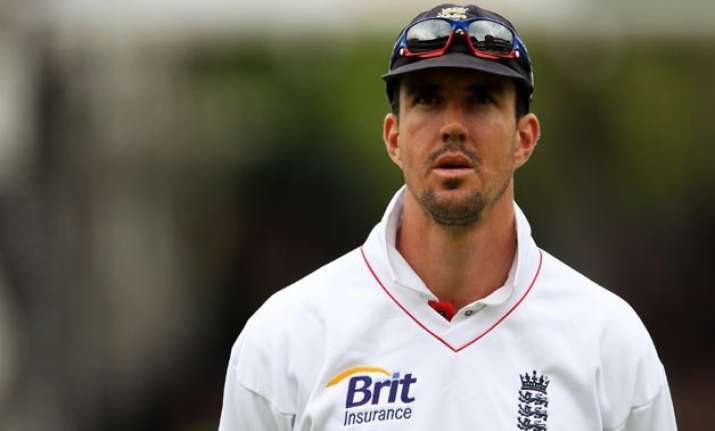 London :Star batsman Kevin Pietersen says he has no issues to play under England Test captain Alastair Cook and coach Peter Moores as he prepares for a national recall by resuming county cricket at Surrey.
Pietersen was axed by England and Wales Cricket Board last year, but chairman Colin Graves gave him hope when he suggested that a return to county cricket would enhance the batsman's chances of earning an England recall.
The 34-year-old, who has given up on his IPL contract to join Surrey, said he would want to have a fresh start.
"For 14 months it has been very painful to think I would never play for England again and my career had come to a sad, premature end. After all the wonderful days I enjoyed with England, the trophies we won and the runs I scored, I was devastated to end my international career in the manner in which it happened," Pietersen wrote in The Telegraph.
"But when I heard Colin Graves say that I would be considered for selection again if I play county cricket and score runs I realised I had the opportunity for a fresh start," he said.
"I will be meeting Mr Graves face to face. I think he is open to discussing drawing a line in the sand in terms of what's gone on. It is something I desperately want. A lot of people thought I would not be prepared to put in the hard yards and play county cricket but I will do anything to get that England cap back on my head."
He clarified that he never had issues with Cook and Moores.
"A lot has been said about my book, but my side of the story had to come out. To make it clear, I never had any issues with Alastair Cook. I said in my book that I was disappointed he could not look me in the eye during that meeting but there is no issue with me.
"He is a nice guy. He is one of England's greatest ever cricketers. He has 25 Test hundreds. Of course I can play with Alastair again. Likewise, of course I can play under Peter Moores," he added.