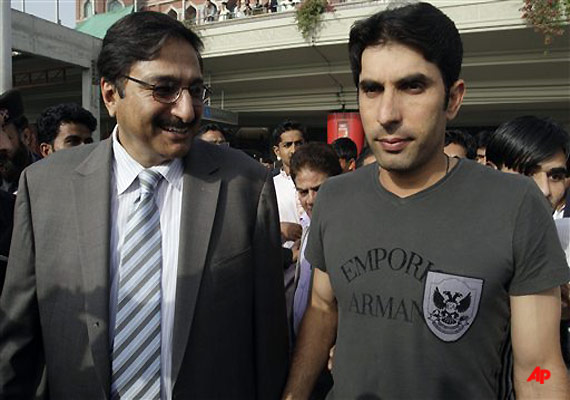 Islamabad, Mar 24: Pakistan captain Misbah-ul-Haq says his team has shaken off the tag of being unpredictable after winning the Asia Cup.
Over the past 18 months, Pakistan has lost just one limited-overs series -- a 4-0 whitewash by England in the United Arab Emirates last month.
Misbah says Pakistan has the "best ratio of victory, and unpredictable teams do not have such a ratio".
Pakistan defeated host nation Bangladesh by two runs in a thrilling Asia Cup final on Thursday. Bangladesh reached the final by beating both the winner and runner-up of last year's World Cup -- India and Sri Lanka -- in league matches.
Misbah dismissed claims of a slow, defensive batting style, saying most of his critics "have not played cricket ... it's better not to listen to them."