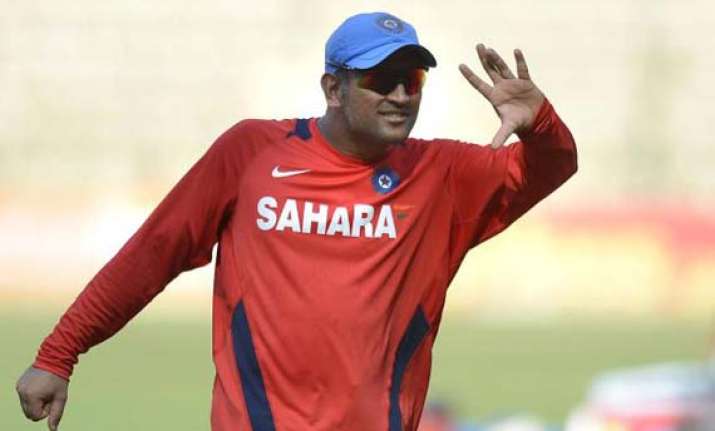 Banglore,Dec 24: Toss and pitch were distinctly missing from his utterances as Indian cricket captain Mahendra Singh Dhoni turned his focus on performance of the players, asking them to make themselves count in the limited-overs series against Pakistan starting in Bangalore on Tuesday.
India take on Pakistan in two Twenty20s and three ODIs.
The first T20 will be held here at the Chinnaswamy Stadium on Tuesday.
The under-fire Indian skipper, who drew flak during the lost Test series against England for his over-reliance on domestic conditions and the toss, desisted from talking about conditions and focused solely on preparations.
"It will be important to see how individuals perform, what kind of a platform they give each other. The part-timers also need to contribute at the same time. Both teams are evenly placed and the team that plays better will win," he said at the pre-match press conference.
"We do not set a target before the start of the match, but plan it after every five to six overs. Our first focus is to get off to a good start," he told reporters.
Reflecting on the drawn two-match T20 series against England, Dhoni said the games have helped players get into the groove.
"T20 is slightly different. You have to be a bit unorthodox and try a few different things. It is different from the longer format. So I think, a few games will give us time to get into the groove and get out of it," he said.
"We have often seen in one off T20 games, sides use it as a warm-up game going into the series or entertainment at the end of the series. There are a few sides that have very different teams (for different formats).
"There are T20 specialists who play only T20 matches, but if it's a one-off game, they might not fly down those specialists. At least two games give some time to adjust to the format," Dhoni added.