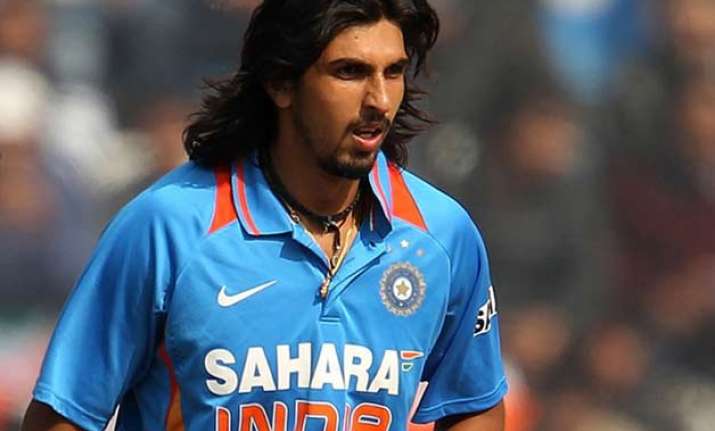 New Delhi: Ishant Sharma who is facing tough time due to his knee injury has opened up about his future plans, world cup miss, IPL and many other stuff  in a candid conversation with Mid-day.
In the interview, India pacer shared his views on  the support skipper MS Dhoni gave him when he was down and out after missing the 2015 World Cup due to a knee injury.
"It was very difficult to accept, but at some stage you had to accept it. In 2011, I did not get picked in the World Cup squad. In 2015, I had a good chance. I was in the team and everything was going well for me but I still had to miss it because of the (knee) injury. It was tough to accept. The support staff and Mahibhai (MS Dhoni) handled me very well at a time when I was emotionally down. You want to be a part of such a team.
"If captains like Mahibhai tell you that you have to jump from the 24th floor; you would readily do that without thinking even once. Mahibhai helped me a great deal to cope with the disappointment," said Ishant.  
Now, fit and raring to go in the Indian Premier League-8, Ishant, further he opened up on coping with the disappointment after missing out on his maiden World Cup berth, his plans as far as managing workload is concerned and why he thinks Sunrisers Hyderabad have the best pace attack of all IPL teams.
Throwing lights on his IPL8-goals, he says, "I don't set any goals because you tend to put pressure on yourself. It is better to play according to the situation. I have been playing for so many years now, so I know what to change and what I need to do in certain situations."