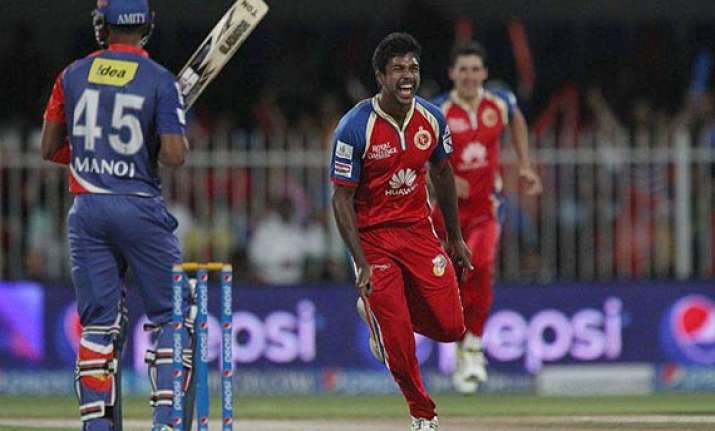 New Delhi: The quickest bowler  of the  Indian team Varun Aaron has said that he will never drop his pace for the sake of maintaining a better line and length. Varun who is also known as the ' Jharkhand Express' has bowled pretty fast in the opening match of IPL7.
Varun who has joined  Royal Challengers Bangalore in the present edition has bowled really fast. He became the holder of a unique record. He had taken  a wicket in the first delivery that he had bowled.  
He took the wicket of Manoj Tiwary who was batting on one who was caught by the Bangalore keeper  Parthiv Patel behind the stumps. Varun had bowled a total of three overs in  which he had conceded just nine runs and had taken the wicket of Manoj Tiwary.
He had also bowled a maiden over which is considered to be equal to gold dust in a T20 game.
Varun further said that despite being affected by the stress fractures which is hampering his position in being a team India regular, he will continue to strive for pace. Aaron told that it is in his game to bowl fast and he never think of compromising with it.