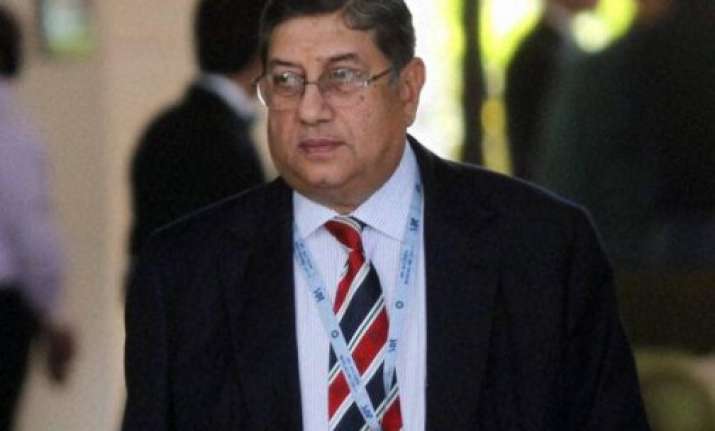 New Delhi: The Apex Court will resume the hearing on Justice Mukul Mudgal committee's report on IPL spot-fixing scandal today.
Earlier, the apex court asked BCCI to postpone its AGM for elections till January 31, 2015 originally scheduled for Dec 17.
N Srinivasan, The BCCI chief-in-exile, on December 10 submitted an undertaking in Supreme Court saying that if he was elected BCCI President, he will keep himself away from all the IPL related issues.
The PIL filed by Aditya Verma is seeking the cancellation of IPL franchisee CSK on the ground of Srinivasan's son-in-law Gurunath Meiyappan's alleged involvement in betting.
The court had questioned the BCCI as to why IPL franchise CSK shouldn't be disqualified from the IPL and asked them to act immediately on the Justice (Retd.) Mukul Mudgal report.
In the previous hearings, SC said, it was difficult to accept there was no conflict of interest for Srinivasan.