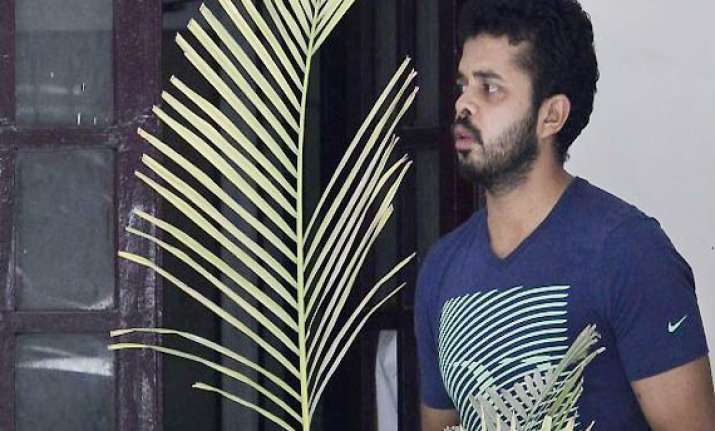 New Delhi, Jun 10: A Delhi court in Saket today granted bail to all 19 accused including Rajasthan Royals bowlers S. Sreesanth, Ankit Chavan and all the bookies in the IPL6 spot-fixing case.
The court said there were no suitable evidences to link the players to any betting syndicate, after considering the evidences on record.
The court also said, it was satisfied that the accused were not prima facie guilty under MCOCA (Maharashtra control of organised crime act).
The names of the 19 accused to be released on bail are : S. Sreesanth, Ankeet Chavan, Jiju Janardanan, Ashwini Agrawal, Ramakant Agrawal, Amit Gupta, Ajay Goyal, Babu Sunil, Bhupendra Nagar, Chandresh Patel, Dipit, Kiran Dole, Manan Bhatt, Mohammed Yahya, Nitin Jain, Syed Duri Ahmed, Vikas Chaudhary, Vinod Sharma and Manish Gudewa.
The court in its order said that Delhi Police could not satisfy the reasons for slapping MCOCA against all the accused.  The court also raised questions about charges levelled under Sec 420 and Sec 120B of Indian Penal Code.
The court said, it did not agree with Delhi Police's contention that the cricketers had links with the underworld.
The judge said, the cricketers were not habitual offenders, and there was no sufficient evidence to indicate that they had links with organised crime syndicate.
The court however ordered that all the 19 accused shall surrender their passports while they are out on bail.