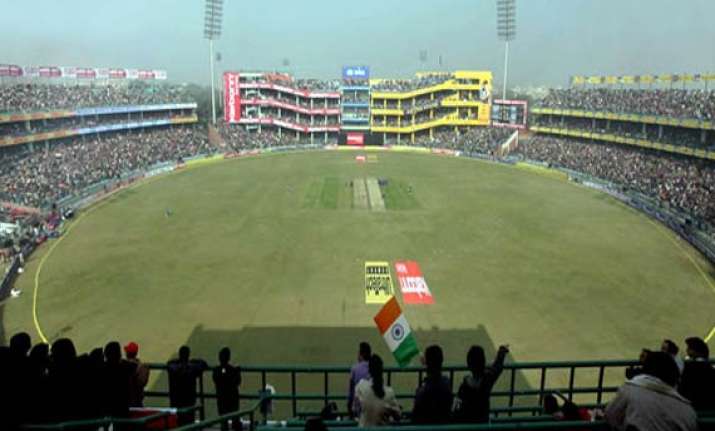 New Delhi: Elaborate arrangements have been made for the smooth movement of vehicles and pedestrians during IPL matches to be held at Feroz Shah Kotla Stadium here, police said today.
"No vehicle shall be allowed to be parked on Bahadurshah Zafar Marg, Jawaharlal Nehru Marg (both the carriageways) on the match day as traffic is diverted due to construction work of DMRC Phase-III. Vehicles parked on these roads shall be towed away and action will be taken as per law," Joint Commissioner of Police (Traffic) Anil Shukla said.  There is very limited parking for labelled vehicles but no parking for general vehicles in the proximity of the stadium, Shukla said.
Spectators can park their vehicles at Mata Sundari Parking and Shanti Van Parking - two park and ride sites close to the stadium.
Electronic items such as laptops, cameras, transistors, remote controlled car keys etc., will not be allowed inside the stadium. Neither will edibles, knives and arms be allowed to be carried, police said.
Delhi Transport Corporation (DTC) and Delhi and District Cricket Association (DDCA) will run special connecting services from Pragati Maidan to New Delhi Metro stations.  IPL matches will be held in the national capital on May 3, 5, 7, 10 and 19. The first match between Delhi Daredevils and Rajasthan Royals will be held on Saturday.