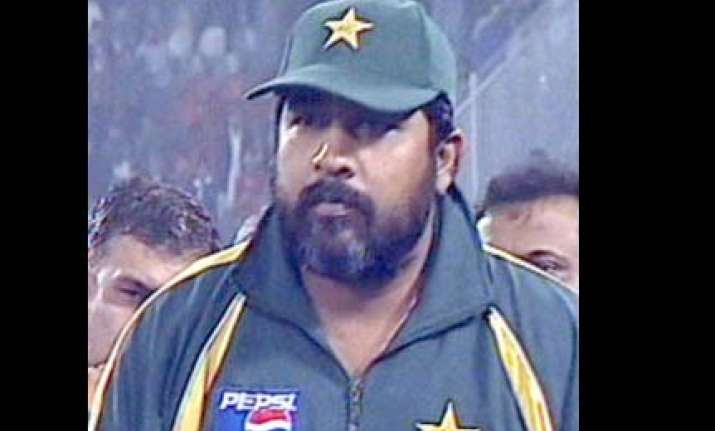 Former Pakistan captain Inzamam-ul-Haq downplayed the PCB decision saying that Younis Khan and Mohammed Yousuf should appeal in the court.
"Younis and Yousuf should go to court to challenge the decision. This is not a good decision for Pakistan cricket. I don't understand the decision. The committee comprised employees of the PCB and there was no neutral person in it. What sort of message are we delivering to the world by taking such decisions at a time when nobody is agreeing to come to Pakistan to play cricket?" questioned Inzamam.
Meanwhile, former captain Rashid Latif echoed Inzamam's feelings, saying that Younis, at least did not deserve the ban.
"I think Younis has been treated unfairly for long now, what was his fault and yet he is banned for life. This is not the way to improve things in Pakistan cricket," he said.
Former Pakistan captain Zaheer Abbas defined PCB's actions as brave, citing that this would eradicate player power in the country once and for all.
"Player power was affecting team's performance badly. There was no discipline in the team and it had become impossible for the board to tackle the players. The decision is beneficial even if we lose in the Twenty20 World Cup. Even budding players will always have in mind that if senior players can be punished, then they too are no exceptions," he said.
Meanwhile, Abdul Raqeeb, team manager on Pakistan's disastrous tour of Australia, has questioned the decision of the Pakistan Cricket Board (PCB) to ban former skipper Younis Khan for life.
"Younis only played in the ODIs series during the Australia tour which is why I'm surprised on what basis a life ban has been imposed on him," said Raqeeb.
Raqeeb did not comment on punishment handed down to other players but felt Younis was wrongly treated. "Younis has become a victim of conspiracy," said Raqeeb.
Pakistan's new coach Waqar Younis was on Wednesday shocked over the cricket board's decision to ban and fine several leading national players. Waqar, who is to take over as Pakistan coach later this month, said he was unaware of the punishment handed out to the players.
"This is a shocking and surprising development. I need time to get more details," said Waqar who is currently in Sydney but is scheduled to arrive in Pakistan within the next few days.
However former Pakistan leg-spin wizard and PCB Chief selector Abdul Qadi saysr, the decision will arrest the decline of cricket in the country. "It's a good decision and will go a long way to improve the state of cricket in Pakistan besides improving the discipline."
Former fast bowler Sarfaraz Nawaz too was in support of PCB's discretion adding that Rana Naved and Kamran Akmal too should have been banned.
"From now on, every player will be very careful because they know that they can be fined or banned if they violate discipline. Younis and Yousuf have got old, but Naved and Akmal should have also been banned for a year." the fiery Sarfaraz said.
Former captain Ramiz Raja was of the view that putting an end to the players' international career was a little too much. "Our main problem was discipline, but barring players, I am not sure, it doesn't look nice to just end the international careers of such talented players. It was surprising but the PCB needed to make an example and took a step to clean up the indiscipline," said Ramiz.