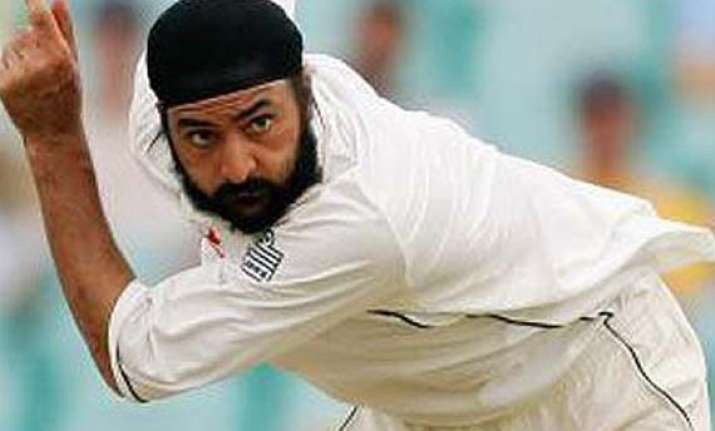 Mumbai, Nov 23: Indian openers collapsed on the first day of Mumbai Test against England, as top batsmen Virender Sehwag, Sachin Tendulkar and Gautam Gambhir were out in the opening overs. India is struggling at 87/3 at lunch. The last match's double ton hitter Pujara is batting with 38 runs and is accompanied by Kohli who has scored 6 runs so far.
The last batsman caught was Sachin Tendulkar by Panesar for just 8 runs. India were 64/3 after 20 overs on Day 1.
Monty Panesar gave England the second breakthrough when he clean bowled Virender Sehwag on the first day of the second Test at the Wankhede Stadium in Mumbai on Friday.
Panesar tossed up a delivery, Sehwag (30) looked to flick it away but missed, the ball hit his pads and deflected onto the stumps. It was not the best of deliveries but Panesar got a wicket and a big one at that.
Gautam Gambhir's poor form continued as he fell leg before wicket to James Anderson on the second ball of the Test.
Anderson bowled a full delivery on middle and leg, swinging in, Gambhir fell over in his attempt to flick but missed and was struck on the pads.
The breakthrough came after Indian captain
MS Dhoni
won the toss and chose to bat.
India have brought in Harbhajan Singh in place of Umesh Yadav, who has a sore back.
England have replaced Ian Bell with Jonny Bairstow is in and replaced Tim Bresnan with Monty Panesar.
After winning the toss, Dhoni said that the first hour will be crucial as there will be something for the fast bowlers. The surface looks good, it has a bit of grass. But as the game progresses, the spinners will come into play. Also, because of the red soil, there will be plenty of turn.